The CoLA Dean's Leadership Board is made up of individuals dedicated to supporting and promoting the liberal arts at Wright State.  All members provided crucial financial support which funds Leadership and Study Abroad Scholarships for CoLA students.  Some members of the board serve on sub-committees to select the recipients for these important awards, and other board members serve on an Advocating for the Liberal Arts Committee that provides wonderful insight into best ways to help the community and our students understand the value of a liberal arts education.  Thank you to all the dedicated people who serve on this board:  Kathy Arquilla '73, David Bignell '89, Susan Deluca '73, Naomi Ewald-Orme '90, Gary Gall '74, Travis Greenwood '84, Kathy Hinders '97, Ildiko Marcus '79, Wendy Merkert '00 /'06, Mark Owens '78, Colleen Ryan, and Judy Thompson '99.

Congratulations to our fantastic student recipients of the 2014-2015 Dean's Leadership Board Scholarships. 
Leadership Scholarships
Paige Dobkins: Musical Theatre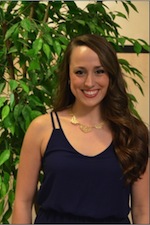 Paige is a junior musical theatre major who has taken many leadership roles while at Wright State University. She has been named Dance Captain of multiple productions and had the leading role of Queenie in the show Wild Party. She is part of a team that works the auditions for incoming freshmen each year. This year Paige worked as Show Captain at the Cedar Point theme park. Paige plans on going to the New York City Showcase where she will start her climb towards working on Broadway. Eventually she would love to return to graduate school to become a professor. 
Benjamin Geist: Piano Performance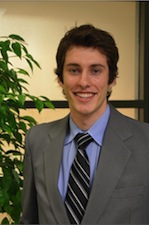 Benjamin is a senior piano performance major who has sung in the National Cathedral and competed in the Champions level of the World Choir Games with Wright State's Collegiate Chorale. He has performed in master classes for different pianists, most notably, pianist Sergei Babayan.  Benjamin has realized that leadership in not a moment-by-moment based position, rather it is about making decisions, often with the counsel of others, to create forward momentum. Benjamin plans to attend graduate school in the fall. In the future he hopes to become a professional pianist, to teach others to perform, and to compose his own music. 
Charmaine Griffith: Sculpture and Women's Studies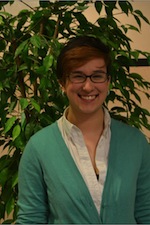 Charmaine is a transfer student working towards dual majors in both sculpture and women's studies. Because she has a passion for creating art with her hands and has always been concerned with issues of gender and sexuality, these two majors came naturally. Since coming to Wright State, Charmaine has been very active in her attempt to certify Wright State as a Fair Trade University. She has founded the Student Fair Trade Association, for which she serves as president, and is now concerned with ensuring the success of the organization even after her graduation. She hopes to eventually run a residency program for artist-activists and to work in the nonprofit sector. 
Prentiss Haney: Urban Affairs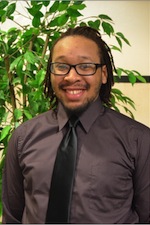 Prentiss is a junior urban affairs major whose true passion is civic leadership. He has organized various student engagement programs such as voter registration drives and town hall discussions on multicultural issues. He has hosted trainings and leadership development with the Ohio Student Association for students interested in social justice. Prentiss has participated with different internships and volunteer work around Dayton and also had the opportunity to meet First Lady Michelle Obama while interning for Organizing for America. He hopes to graduate and work at a non-profit organization that will focus on leadership development and voter engagement for Ohio youth. 
Elizabeth M. Schoppelrei: Spanish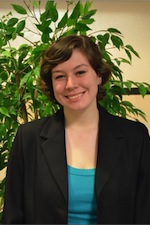 Elizabeth is a junior Spanish major who has been an active leader since she was young. She was very involved with organizations in high school and now she has moved on to be a part of many organizations on campus, such as the Golden Key National Honor Society, Feminist Majority Leadership Alliance, and Rainbow Alliance. As a part of the Golden Key National Honor Society she had the opportunity to work as the book drive coordinator. In the future Elizabeth wants to obtain her Ph.D. and begin teaching at the university level. 
Terry Allan Staten II: Music Education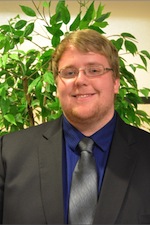 Terry is a junior music education major who believes himself to be a natural leader. Some of the leadership roles that he has taken on during his time on campus include being a member of the Wright State Wind Symphony Leadership Council, Vice President of Wright State Chapter of the Ohio Collegiate Music Educator's Association, and President of Wright State's Chapter of Phi Mu Alpha. His skills as a leader and a teacher have led him to perform at Carnegie Hall and to teach music in various locals. He wishes to continue his education and pursue his Master's degree in Music Performance. 
Study Abroad Scholarships
Kaitlin Coyle: French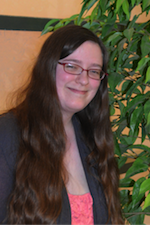 Kaitlin is a French major who has a passion for the French language and culture. She believes that the three-week ambassador program to France is exactly what she needs to confidently wrap up her French studies. Kaitlin plans on becoming a French teacher and she understands the impact this experience would have on her ability to teach French. While on the ambassador program Kaitlin will spend a week teaching French students in Bordeaux about American culture. She believes that this will give her hands-on experience in her career field while still continuing her education.  
Quanita McRoberts: Liberal Studies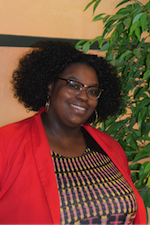 Quanita is a liberal studies major with a minor in both African and African-American studies and women's studies. Quanita participated in a service-learning course helping high school students at Meadowdale High School in the fall of 2013. From this she has learned that service to the community should not be measured by the amount of hours but by the impact made. With this in mind Quanita plans to travel to South Africa this summer. She believes this time spent would help her to not only connect with her past, but it would help her become more prepared for her future profession. Quanita's goal is to pursue a Master's degree in public health upon graduation in December of 2014.  
Brandon North: Literature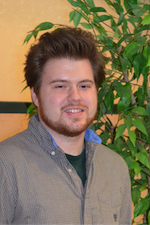 Brandon is a graduate student studying literature who will be attending the ambassador program to Canada this summer to attend the Stratford Shakespeare Festival. This will offer Brandon various ways to benefit his studies. He will see many plays and will get to converse with actors and producers. On this trip Brandon will also have the opportunity to write a review that could possibly be published by newspapers across America that are eager to receive reviews of these plays. Brandon understands the importance of the connections he will make and knows that it will add a new depth to his studies.
Kayla Schaub: French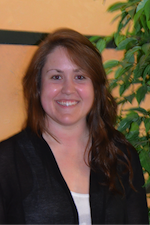 Kayla is a French major who understands the importance of knowing a culture first if you are going to teach it. Having participated in a summer ambassador program before, Kayla understands the benefits that will come from taking a second trip. In her previous trip to France, Kayla taught French high school students about American culture and because of that experience she can now see her future goal of a earning a Ph.D. becoming a reality. On this program to France Kayla will be the lead teacher on the trip and she understands the value that this experience will have on her studies and life. 
Julia Stidham: Political Science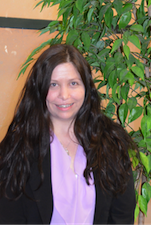 As a political science major with an international studies minor Julia believes she will benefit greatly from her upcoming trip to Europe to study human rights, issues and institutions. This program serves as not only a learning experience abroad but it counts as a class. Julia plans on working for a non-governmental organization after graduation and on this trip she will visit various non-governmental organizations promoting human rights. Julia sees this trip directly impacting her career and giving her much needed-experience in the field of international politics. 
Ryan Stone: International Business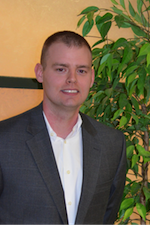 Ryan is an international business major with a minor in French. He plans on participating in the ambassador program to Paris, France. As an international business major it is important to communicate effectively with people of different cultures. This trip will give Ryan that first-hand experience he needs for accomplishing future career goals. Ryan hopes to work in international sales, specifically with a company that does business with France or a francophone country. Ryan sees this time immersed in the French culture and language dramatically benefiting his academic and professional futures. 
Evan Weiler: Technical/Professional Writing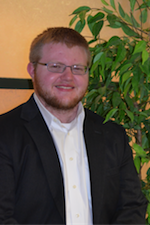 Evan is a technical writing major who will be participating in the culture and technology ambassador program to Japan. Evan understands the benefits that a cultural immersion of this kind will have on his future career as a technical writer. He understands how important is it to study and understand different cultures when writing and he believes this trip will help prepare him for that. Evan hopes to one day work on an international team creating software and documentation. With this in mind Evan sees the benefits this trip will have on enriching his studies and future careers.