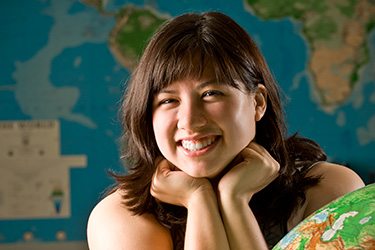 Want an education with enduring value? The liberal arts provide the framework for crucial skills needed to adapt to the ever-changing environment of the 21st century.
A liberal arts education at Wright State will teach you how to find, analyze, manage and evaluate pertinent data, recognize good sources, eliminate bad arguments, develop a code of ethics and understand that everyone is not like you. You will learn how to communicate well in written, oral, visual, and electronic formats, articulate and support your point of view, solve problems, learn from the past, and understand context. You will apply creativity, cultivate curiosity and exercise discipline. You will be ready for the workforce as a creative thinker. You will learn how to reinvent yourself and acquire new knowledge.
Why the liberal arts?  Because these are exactly the skills employers are looking for in tomorrow's economy.