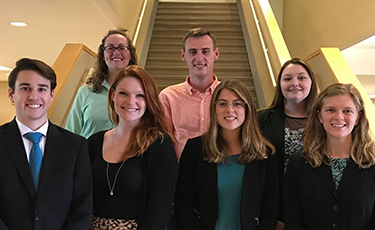 The College of Liberal Arts (CoLA) Dean's Student Advisory Board is a student run organization that advocates for the needs of students within the College of Liberal Arts at Wright State University. The board works diligently to make sure that every student in CoLA feels that their voice is being heard. They are committed to working with the Dean to address any issue a CoLA student may have.
The Dean's Student Advisory Board works closely with the Center for Liberal Arts Student Success to plan various programs for fun and professional development. They also are involved in various philanthropic efforts at the University and within the Dayton region.
Please feel free to contact our board with any concerns you may have. We are eager to help and will do everything we can to resolve the issue.