Bachelor of Arts in International Studies
Still unsure of a major and career path? Consider International Studies. 
With IS regional concentrations, our majors graduate with a depth of knowledge on Africa, Asia, Europe, Latin America, or the Middle East. A degree in International Studies has helped them land jobs with the US government, with international organizations such as the United Nations, and with nongovernmental organizations like Doctors Without Borders, just to name a few.
On this page:
Why Choose the International Studies Program?
In their study of how cultural, historical, political and economic forces affect international relations, International Studies majors gain a greater understanding of themselves and others.
The major fosters civic engagement and social responsibility and promotes learning and scholarship while serving the community at the local, state, national, and international levels by preparing an informed global citizen.
The International Studies major offers a varied curriculum and provides students with the opportunity to tailor a program of study that is international in content and tailored to their interests. This multidisciplinary program of study consists of:
At least three years (or equivalent) of a foreign language
A choice of five core courses from seven disciplines in the arts, humanities, social sciences, and economics
A choice of one of six tracks (or areas of concentration) based on the student's academic interests and career goals:

Diplomacy and Peace Studies
Area Studies (Regional Concentrations)
Comparative Cultures
International Economic Affairs
Global Gender Studies
Research Intelligence Analyst

Students may choose to graduate with departmental honors, which is noted on their transcripts and in the commencement program
Exit interviews with graduating seniors and alumni surveys indicate very high levels of satisfaction with the major. Most of the courses for the IS major are small---(between 15 and 30 students) and many are taught seminar style, featuring discussion, collaboration, and research papers.  Students like the diversity of courses they get to choose from, and they give high scores to their professors' teaching. In a recent survey, every single respondent agreed that the coursework they took for their IS degree enhanced their ability to understand world affairs, their understanding of other cultures, and of their own personal values. In addition, in the exit interviews conducted with every graduating senior since 2004, 100% expressed satisfaction with the program overall and 100% reported that they felt they were prepared to obtain acceptance to a graduate or professional school.
---
Academics and Curriculum
International Studies Major Checksheet (PDF)
The Bachelor of Arts degree program in international studies consists of three parts: three years of study of one foreign language; the major core courses, which include introductory work in art history, economics, geography, history, political science, religion and women's studies; and work in a specialized track. 
The specialized tracks in the international studies major provide six options: International Diplomacy and Peace Studies, Area Studies, Comparative Cultures, International Economics, Global Gender Studies, and Research/Intelligence Analysis. The international diplomacy and peace studies track includes courses in political science, communication, and history. The area studies track allows students to focus on a global region (e.g., Africa or Latin America) and includes classes in anthropology, history, humanities, and political science. The comparative cultures track includes courses from anthropology, classics, English, history, humanities, philosophy, and religion. The international economics track focuses on global economic concerns, with supporting coursework in history, political science, and sociology. The global gender studies track incorporates a gender-analysis approach to diplomacy, area studies, comparative cultures, and international economics. The research/intelligence track combines coursework in research methods, ethics, and a variety of disciplines to assist those interested in international affairs to work in data analysis.
The International Diplomacy and Peace Studies track is recommended for students interested in working in the public sector, (e.g., the foreign service, international governmental or nongovernmental organizations, or for those planning to pursue graduate work in international affairs or international law).
The Area Studies track provides preparation for the careers mentioned in Diplomacy and Peace Studies, yet offers the opportunity to develop a specialization in a regional area of study (e.g., Latin America, Asia, Europe, Africa, the Middle East).
The Comparative Cultures track is recommended for students who wish to focus their program of study on the arts and humanities. This track offers preparation for a variety of careers (e.g., with international governmental and nongovernmental organizations promoting cultural exchanges, as well as graduate work).
The International Economics track is recommended for majors planning to work in the private or public sector (e.g., for an international organization promoting economic development or as a public information officer for a multinational corporation).
The Global Gender Studies track enables students to analyze and critique patterns of inequalities based on gender as well as race, class, sexuality, and nationality within and across cultures, nations, political systems, and economic structures. It prepares majors for careers in international governmental and nongovernmental organizations concerned with women's advancement, human rights, conflict resolution, and sustainable development. 
The Research Intelligence Analyst track combines coursework in research methods, ethics, and a variety of disciplines to assist those interested in international affairs to work in data analysis.
Courses
The International Studies (IS) program fosters life-long learning by providing students with the tools of language, critical thinking and analysis. The major prepares students to assume their roles as effective and informed global citizens while laying the groundwork for promoting international understanding.
Each semester IS majors choose from dozens of courses, drawn from across the university (the arts and humanities, the social sciences, the physical sciences, and business). 
---
Admission
If you haven't yet applied to Wright State University, complete the Admission application and list International Studies as your intended major.
If you are a current student and wish to change majors, go to the Wings Express Major/Minor change request form and change your major. If you are an undecided/exploratory student, talk to your advisor about switching your major to International Studies.
---
Careers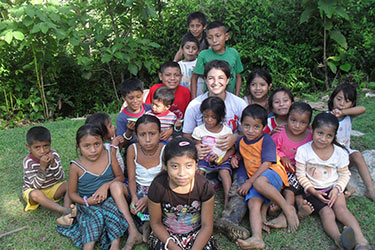 Students interested in careers in government, international organizations, business, teaching, or journalism should contact the director of the international studies (IS) major. The major also provides sound preparation for students interested in graduate work in law, the humanities, or the social sciences.
Wright State grads with the IS degree are working in the private and public sector, in governmental and non-governmental organizations or using their BA in Liberal Arts as the foundation for law and other graduate degrees. They are working as Foreign Service officers for the US Department of State; as community educators in the Peace Corps and in AmeriCorps, as research analysts at the United Nations Population Fund, in the US Department of Homeland Security, the National Air and Space Intelligence Center (NASIC) and in other agencies at Wright Patterson Air Force Base.  They are promoting human rights worldwide through the British charity Oxfam, at the United Nations, and with Médecins Sans Frontières; leading anti-human trafficking campaigns for the Polaris Project; assisting Darfuri refugees for Catholic Relief Services; and working as Congressional staffers…just to name a few.
For more on careers in IS, visit:
---
Internships
Students with a GPA of 3.0 or better may receive credit hours for internships. For opportunities in the Dayton area, contact Dr. Pramod Kantha for details.
Students selected for the prestigious Washington Center Internship program gain valuable experience in their choice of governmental or non-governmental offices—while earning a semester's worth of credit. Learn more by going to The Washington Center website. Debra Wilburn from Wright State's Office of Career Services has coached many of our students through the application process. Contact Ms. Wilburn for more information.
U.S. Department of State Summer Student Internship Program
This program offers U.S. citizen undergraduate and graduate students the opportunity to participate in 10-week, paid internships that provide intensive educational and professional experience within the environment of America's principal foreign affairs agency.
The paid internships are available at many of the over 265 U.S. embassies, consulates and missions to international organizations around the world, as well as at the Department of State in Washington, D.C. and other locations throughout the U.S.  Participants gain first-hand, hands-on experience, and learn the realities of working in - and with - Foreign and Civil Service professionals who are at the forefront of America's diplomatic efforts.
For more information visit the following websites:
U.S. Department of State Summer Internship Program
Unpaid internships are available in Fall and Spring Semesters and may earn college credit.
U.S. Department of State Student Internship Program: Intern in Washington, D.C. or Abroad
---
Advising
Each International Studies (IS) major is assigned an advisor who also teaches in the program. IS program advisors can provide help with:
Selection of track (and a career path)
Selection of courses
Selection of a graduate or professional school, applying for admission and scholarships, etc.
If you're unsure of who your advisor is, check your degree audit report or contact shirley.barber@wright.edu.
---
Opportunities
Study Abroad
Wright State offers a world of opportunities. Strike out on your own to study abroad for a semester (or more) or travel with a Wright State professor and a small group of your classmates for a few weeks.
Check out upcoming study abroad options on the University Center for International Education (UCIE) website.
We also offer semester and year-long study abroad programs in over 60 countries! For more information or to make an advising appointment, please stop by the UCIE (E190 Student Union) or e-mail at ucie17@wright.edu.
Certificates
IS majors may use their electives to acquire one of these resume-bolstering certifications.
Model United Nations
Built around a three-credit-hour seminar in Political Science, PLS 4860/6860, Wright State's Model UN Team emphasizes diplomacy, teamwork, problem-solving, public speaking, technical writing, and researching. Students participate in regional and international simulations, winning top awards at the National Model United Nations Conference in New York City each spring. Visit the Model UN webpage to learn more.
Teaching English as a Second Language (TESOL)
Gain the basic knowledge and skills necessary to teach English as a second or foreign language in the US or abroad. Visit the following pages to learn more about TESOL:
Student Associations and Honor Societies
Listed below are just a few of your choices at Wright State:
Opportunities in Dayton
The Dayton Council on World Affairs (DCOWA) is a non-profit organization whose mission is "to promote informed opinion and decision-making concerning international issues."  DCOWA offers a variety of events each year, engaging the community on a diversity of world issues.