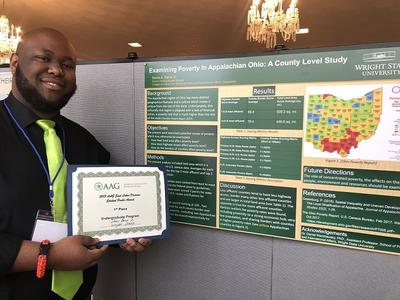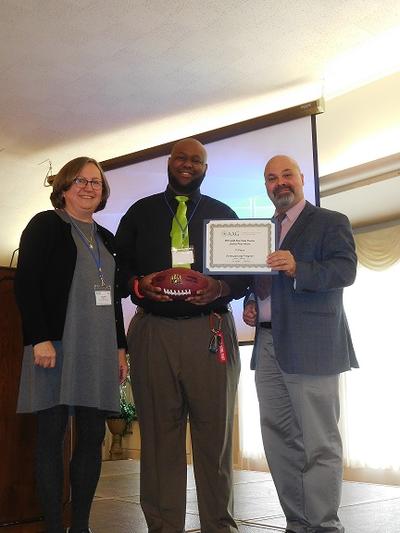 Denis Barry, a senior Geography major, won first prize for his poster at the 2018 East Lakes Division of the American Association of Geographers (AAG) Annual Meeting held at Ohio Northern University this past weekend. The honor came with a $100 cash prize. In addition, faculty from Ohio State University, Central Michigan University, and Western Michigan University (among other schools) all worked to recruit him about their funded master's degree programs in geography.
Photos:
Denis with his winning poster, Examining Poverty in Appalachian Ohio: A County Level Study.
Denis with the incoming President of the national AAG society and current chair of the East Lakes AAG. Denis is holding an NFL football made in Ada, Ohio, where the conference was held.