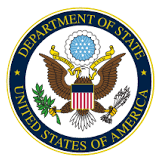 The Foreign Service certificate is intended for both undergraduate and graduate students who are interested in careers in diplomacy, or in the foreign service of a national government, including the U.S. Department of State. Successful students will:
Understand the fundamentals of international relations, diplomacy and U.S. Foreign Policy
Be able to succeed in the U.S. Department of State's Foreign Service Exam
Prepare for a career in diplomacy or foreign service
Upon completion of the certificate, students will be able to demonstrate, through written and oral communication, the skills, abilities, and personal qualities deemed essential to the work of a Foreign Service Officer at the United States Department of State.
The undergraduate certificate is available now. The graduate-level certificate will be available in the spring. Students may take the required courses at any time and have them apply to the certificate.
Dr. Vaughn Shannon, professor of Political Science, will manage and advise students. You may contact him directly with any questions.