Message from the Chair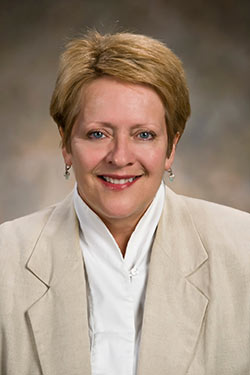 Politics touch nearly every aspect of our private and public lives, and I welcome you to our political science classes and hope you will be so engaged by the faculty and career opportunities that you will stop by my office (321 Millett Hall) to talk about the major and minor programs! Political Science borrows from many disciplines, including sociology, psychology, economics, communication and history. Many students design a major-minor program of study combining political science with a minor in these areas, or choose a minor in criminal justice, international business, or a foreign language.
There are many options available to work in the private and public sectors using a political science major. Our alumni are engaged in a wide variety of careers, including elected officials, diplomats, intelligence analysts and teaching social science. Many have worked on campaigns as interns, which can lead to great networking opportunities for employment. Student government is a terrific place to engage in campus community politics and policy making, as well as making lifelong friends. The department is packed with award winning teachers who will challenge you, and we offer several active learning opportunities like Model UN and Moot Court, where you can apply the textbook lessons to real problems of international affairs or the law.
Interested in national security? The Supreme Court? How campaigns and elections operate? Where are Chinese ambitions headed? How can newly emerging multi-ethnic democracies work? We study many important topics, and invite you to join us in that enterprise! Democracy works best when its citizens are informed and engaged; join us in making that happen!
Mission
We educate our students to think critically and analytically about why government exists, how it changes, who controls it and how people behave in their relationship to the State. Our goal is to graduate students who are globally aware and are politically active as well-informed citizens that embrace their civic responsibilities. We pursue these goals in lectures, seminars, internships in local, state and federal government, and active learning opportunities such as Moot Court and Model UN.