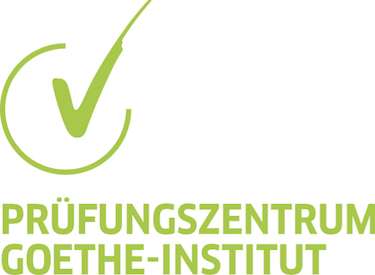 Wright State University is a certified testing center for Goethe Institute examinations-standardized tests, which are recognized all over the world. We typically administer these examinations twice a year. You need not be a Wright State University student to register.
Examiners: Dr. Elfe Dona and Dr. Renate Sturdevant 
Examinations & Fees
Please contact Dr. Renate Sturdevant for payment information.
The following examinations may be taken at Wright State. Numbers refer to recommended contact hours, defined as 45-minute teaching units.
Goethe-Zertifikat B1 - 350-600 ($150; Einzelmodul $70)
Goethe-Zertifikat B2 - 600-800 ($170)
Goethe-Zertifikat C1 - 800-1,000 ($200)
Dates & Deadlines
Scheduled Testing Dates for Spring 2019
Goethe-Zertifikat B1, B2, C1
April 12 and 13, 3-8pm (Millett Hall 497)
Scheduled Testing Dates for Fall 2019
November 22 and 23, 8-12pm (Millett Hall 499)
Your registration form (PDF) and payment must be received by March 22nd (Spring) and November 1st (Fall)
Please note that we are unable to refund your fee after the registration deadline. Make your check out to Wright State University and send form and check to the contact address below. You will receive electronic confirmation shortly after receipt of your letter.
Resources
Common European Framework of Reference for Languages 
Standard Proficiency Levels: Global Communicative Competence
Defined in the Common European Framework of Reference for Languages, issued by the Council of Europe
B1
German 2000 level
Can understand the main points of clear standard input on familiar matters regularly encountered in work, school, leisure, etc. Can deal with most situations likely to arise whilst traveling in an area where the language is spoken. Can produce simple connected text on topics that are familiar or of personal interest. Can describe experiences and events, dreams, hopes and ambitions and briefly give reasons and explanations for opinions and plans.
---
B2
German 3000 level
Goethe Zertifikat B2, TestDaF (in Berlin) 
Can understand the main ideas of complex text on both concrete and abstract topics, including technical discussions in his/her field of specialization. Can interact with a degree of fluency and spontaneity that makes regular interaction with native speakers quite possible without strain for either party. Can produce clear, detailed text on a wide range of subjects and explain a viewpoint on a topical issue giving the advantages and disadvantages of various options.
---
C1
German 4000 level
Goethe Zertifikat C1, TestDaF (in Berlin)
Can understand a wide range of demanding, longer texts, and recognize implicit meaning. Can express him/herself fluently and spontaneously without much obvious searching for expressions. Can use language flexibly and effectively for social, academic and professional purposes. Can produce clear, well-structured, detailed text on complex subjects, showing controlled use of organizational patterns, connectors and cohesive devices. 
---
Contact
Department:
Modern Languages
Address:
Millett Hall 227, 3640 Colonel Glenn Hwy, Dayton, OH 45435-0001