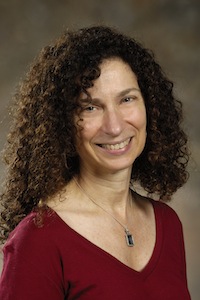 Welcome to the Department of Modern Languages! Our department continues to expand its offerings, adding and renewing programs, with courses and choices that better reflect today's global workplace. Students are more excited than ever about the offerings in the French, German and Spanish minors and majors, with multiple new courses tailored to students with interest in International Business, International Studies, Motion Pictures, Theatre and English, Criminal Justice and medical personnel. Today's "European languages" majors are vibrant and thriving, spoken all over the planet and used in every possible context. Double majoring or minoring in a foreign language has almost become a requirement for a good job portfolio in today's workplace, and savvy students are enrolling in advanced level language courses to give them an obvious advantage on the job market. 
Our "Less commonly taught languages" are also thriving and the demand for them continues to grow. We offer courses in Arabic, Chinese, Japanese, Italian and Russian.  Our interdisciplinary minor in Chinese Studies attracts students in increasing numbers.  Wright State has indeed become a hub of Chinese Studies in the Miami Valley region. We are actively involved with the Dual Enrollment Program, through which Chinese, French, German and Spanish are taught in area high schools using qualified teachers and our programs' required books and syllabi.
We look forward to meeting prospective students and parents and to renewing ties with our alumni.
Marie Hertzler, Chair
Why Study Another Language? Read this article from Language Magazine.