The Department of Communication at Wright State University in Dayton, Ohio, welcomes you to share our passion and dedication to the field of communication. Communication is central to all activities whether it is in political communication, public affairs campaigns or social media.
We are home to over 300 majors who are earning B.A. degrees in Communication Studies and Media Studies in the College of Liberal Arts. We also offer minors in Communication Studies, Media Studies, and Health Communication. Our faculty, staff, undergraduate and graduates students are dedicated to keeping current in their fields of expertise. With one of the highest number of graduates at Wright State University, the graduates of the Department of Communication strive to make the world a better place.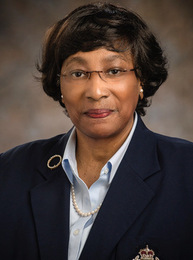 We study from a social scientific perspective how humans create, transmit, receive and respond to messages. The Communication Studies program emphasizes intrapersonal and interpersonal communication whereas the Media Studies program emphasizes mediated processes and effects, social media, digital media, and other multimedia processes. The new curriculum for each degree program is designed to increase our students' intellectual, organizational, and social abilities, which can be applied to a variety of contexts, including interpersonal, organizational, and mediated settings. This is accomplished with courses that underscore real-world experiences with theoretical frameworks and the ability for students to critically think about the world around them cannot be overemphasized. We strive to help our students participate in a democratic society as informed and civically engaged citizens and demonstrate global and multicultural competence.
Visit the Department of Communication at 425 Millett Hall and review the mural where graduates post their business cards. We are proud to share some of our students' most recent work as well. Follow us on Facebook, Instagram, or Twitter for real-time information, news, events, and activities.
Mary L. Rucker, Ph.D.
Chair and Professor