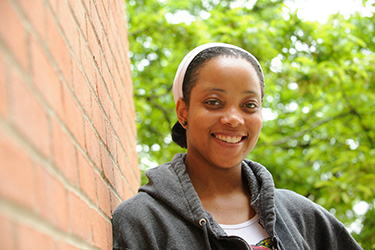 African African American Studies (AAFS) is an innovative multidisciplinary program in the College of Liberal Arts at Wright State University offering both a major and minor, in addition to related certificates. 
African African American Studies explores the experiences of people in Africa and the Africa diaspora, including the United States. The mission of AAFS is to provide students with a rigorous education that enables them to become intelligent and productive citizens committed to using their learning to help advance both the world in general and the particular environment in which they live. Students majoring in AAFS take courses in a number of varying disciplines including history, political science, communications, education, literature, anthropology, sociology and music. Students who wish to engage in more concentrated study within the major are also able to design an appropriate course of study with the permission of the program director and a professor in the program. As a program, AFS draws its teaching faculty from various departments within the College of Liberal Arts.
Use the following links to view program information and degree requirements in the University Catalog.
Bachelor of Arts in African and African American Studies
Minor in African and African American Studies
Certificate in African American and Gender Experiences