Theatre Design & Technology Program Overview
On this page:
Wright State University prepares technical production experts, designers and stage managers to succeed in professional theatre and film production. Our Bachelor of Fine Arts (B.F.A.) degree in Theatre Design and Technology offers a wide range of courses, four years of outstanding production opportunities, and state-of-the-art facilities. Our students' work is highlighted in the campus productions of one of the top-tier performing arts programs in the nation, as well as for our award-winning Motion Pictures program.
Design and Technology faculty members are both working professionals and teachers, with active careers as technicians and artists in regional theatre companies, national conferences and schools. They share their expertise as they work side by side with students on every aspect of production design and management.
Students may choose to concentrate in stage management, design or technology. With any track, our comprehensive program incorporates general theatre arts coursework with artistic design and theatre technology.
After four years of specialized training, our graduates are prepared to work in theater, opera and dance companies, television and movie studios, performing arts centers, and recording studios. Wright State alumni are currently employed at leading performance venues in such major entertainment centers as New York, Las Vegas, Chicago, and Orlando.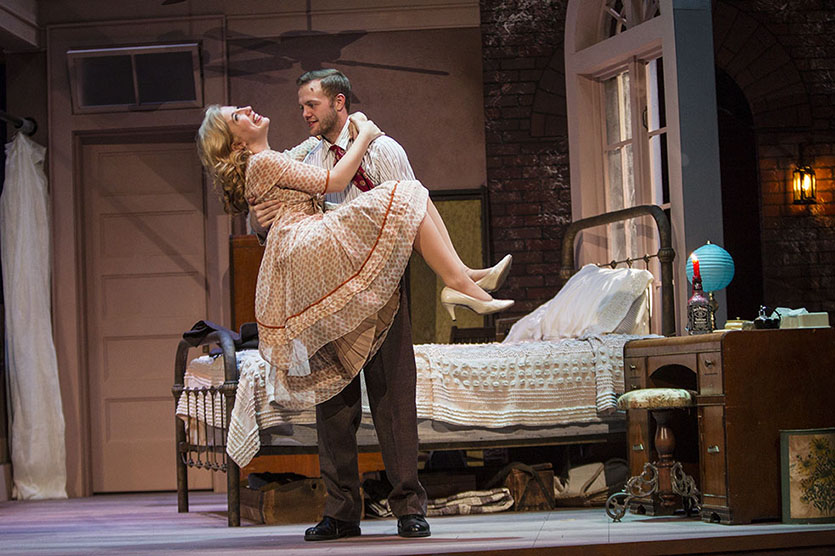 ---
Admission
Enrollment in the Theatre Design and Technology program at Wright State University is open to any interested students in their freshman year. Students must meet the university's educational standards for undergraduate admission. After the freshman year, students must interview and show their portfolio of work to the faculty in order to remain in the program
Admission Process
Prospective first-year students should:
Apply online for admission to Wright State University.
Provide copies of academic transcripts to Wright State University Admissions and the Department of Theatre, Dance and Motion Pictures.
Students in their sophomore year or above must schedule a 15 to 20 minute interview and portfolio presentation to faculty well in advance of the first day of class. Prospective students will be given an opportunity to show evidence of their past accomplishments in design or technical theatre. The portfolio should include sketches, drawings, technical drawings, and other artwork, photographs of productions, or organizational materials. The student should be prepared to explain his or her contribution to the finished product.
In order to continue in the program, all students undergo a portfolio review at the end of each school year.
Admission to the program is at the discretion of the faculty.
Transfer Credits
Transfer students may be accepted into the program after a successful interview and portfolio review with the faculty, as well as completion of the university admissions process. The university generally follows a liberal policy in accepting credits, allowing virtually all credits earned at an accredited institution from courses in which the student earned a grade of C or better. The Office of the Registrar is responsible for determining which credits are eligible for transfer.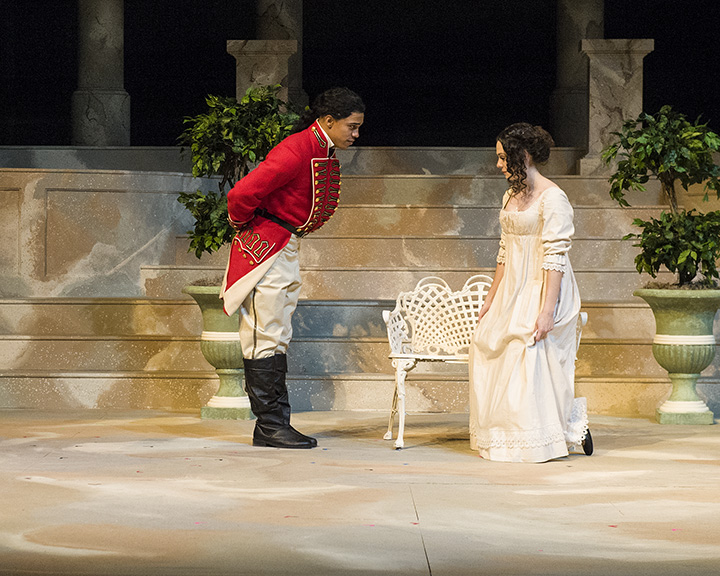 ---
Scholarships
The Department of Theatre, Dance and Motion Pictures offers an array of scholarships based on talent, academic performance, and financial need.
Department scholarships include:
The Tom Hanks Scholarship

The Augsburger/Estevez Scholarship created by Martin Sheen

The Theatre Arts Talent Scholarship

The Rising Star Scholarship
Talent scholarships are awarded for one year to students in acting, dance, motion picture production, and design/technology. Students in all majors are eligible to apply each year for merit scholarships. Although competition for scholarships is keen, the department provides generous support to qualified students throughout their four years of study to enable them to complete their degree.
Design and Technology program students may schedule a scholarship interview by contacting Victoria Oleen at victoria.oleen@wright.edu.
---
Curriculum
Theatre Design and Technology (B.F.A.)
Scene Painting & Props
Set Design
Stage Management
Sound Design
Scenery Technology
Lighting and Sound
Lighting Design
Costume Technology
Costume Design
Wright State University provides a rigorous Theatre Design and Technology Program designed to prepare students for early career success in a variety of roles behind the scenes. Our undergraduate focus means that students enjoy production opportunities with our main stage productions from the very first. Our small class sizes of 16 students or fewer allow the faculty to provide individual attention and coaching to help students develop their talents to the fullest.
Course Work
The Theatre Design and Technology Program prepares students for careers as designers, technicians, and stage managers in the professional theatre and film. Students interested in concentrating in stage management do so beginning in the freshman year. During the junior year, students may begin a concentration in either design or technology in the fields of costumes, scenery, lighting, sound, or properties.
The four-year B.F.A. curriculum in Theatre Design and Technology includes:
Four years of hands-on production work or stage management experience
Classes in general theatre, including acting, dramatic literature, theatre history, and theory
Artistic design classes in design, drawing, theatre graphics, décor, and costume history
Theatre technology classes in technical theory, application, and craft
To see the entire four years of curriculum and course schedules for the Theatre Design and Technology major, please visit the Undergraduate Catalog.
Internships
Upper-class students who have demonstrated their skills through classroom and production achievements may qualify for professional internships. Our students have recently interned at the La Jolla Playhouse, Human Race Theatre Company, Cincinnati Opera, and Goodman Theatre.
Assessment of Progress
All Design and Technology majors must present their portfolio for an evaluation at the end of each year of study.
Students are retained in the program and accepted into the sophomore year of study based on maintaining an overall GPA of 2.0, continual growth as determined by the faculty, and successful portfolio evaluation at the end of each year of study.
Before students can begin their junior or senior year, they must have a minimum 2.5 GPA in all Design and Technology classes and a 2.25 overall GPA. Students must also continue to show steady growth in their craft. They must demonstrate leadership skills and self-discipline and show promise of benefiting from continued training.
Any student whose overall GPA falls below 2.25 will be suspended from production, graphics, and design classes and from using facilities until the GPA is raised. The faculty members reserve the right to totally suspend from a program any student who does not fulfill these continuing requirements. Students may be reinstated if the requirements are subsequently fulfilled. Students not performing in their academic or production assignments will be dropped from the program.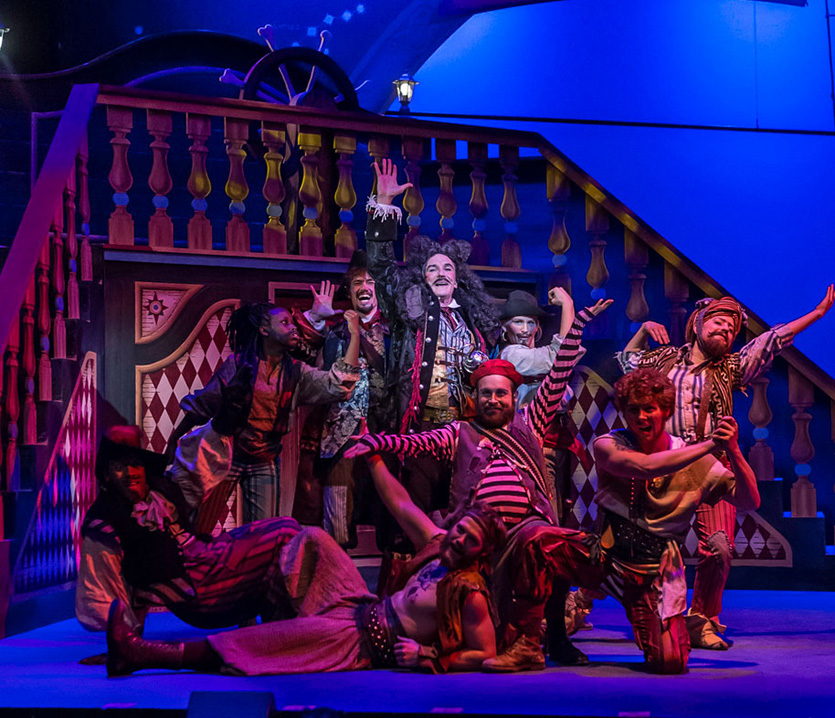 ---
Faculty & Staff
---
Careers
Over the course of four years at Wright State, Design and Technology students are prepared for professional success in the entertainment industry through classroom projects, independent studies, and contact with industry professionals. Wright State Theatre Design and Technology graduates average 90 percent employment in their chosen field upon graduation.
Our well-trained designers, technicians, and stage managers find career opportunities in many fields in a variety of organizations, including:
Theater companies
Opera and dance companies
Television and film studios
Performing arts centers
Architectural design firms
Themed entertainment organizations
Cruise ships
Concert touring companies
Recording studios
Our alumni are currently working in New York, Los Angeles, Chicago, Las Vegas, Orlando, and other entertainment centers. Alumni also have gone on to complete graduate degrees at distinguished institutions such as Yale and University of Cincinnati College-Conservatory of Music.
Wright State alumni work is now being seen in productions for Nickelodeon, Cirque de Soliel, Blue Man Group, Cincinnati Playhouse in the Park, The Guthrie Theatre, Actors' Theatre of Louisville, Goodspeed Opera, Alley Theatre, Goodman Theatre, Walt Disney World, Vincent Lighting, and the Milwaukee Repertory Theatre, as well as recent Broadway productions.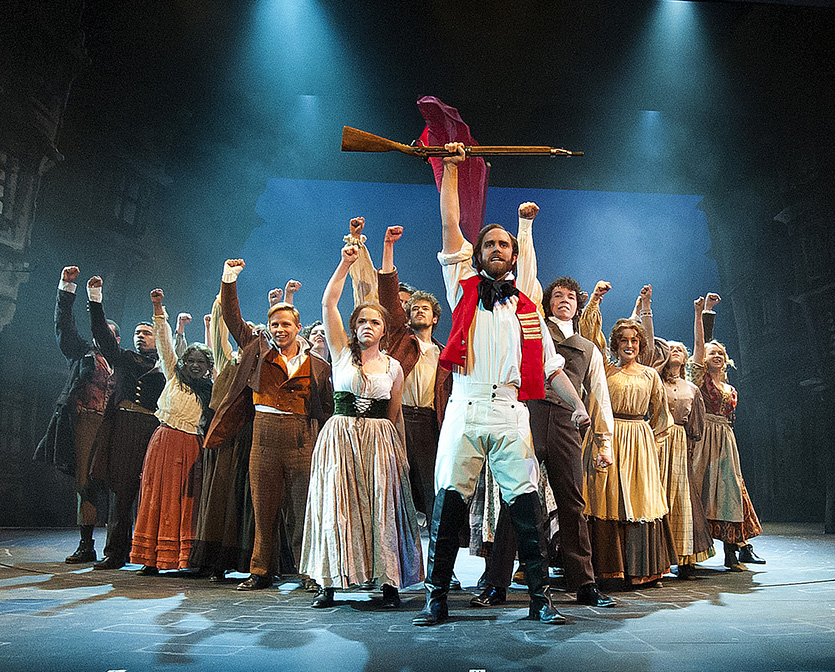 ---
Guest Artists
The Design and Technology faculty members at Wright State University are connected to industry professionals and working designers, directors, actors, and artists at the top of the field, who are invited to campus to share their talents with our students.
Recent guest artists include:
Ken Billington, Tony Award-winning Broadway lighting designer
Tim Semon, stage manager, national tours of Wicked and Jersey Boys
Rob Holland, ETCP rigger and corporate lighting designer
Steve Beckler, Broadway producer and production stage manager