Welcome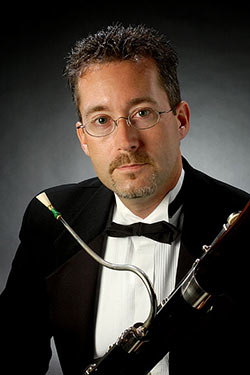 Use the following links to view a four year course of study.
All Music Education Degrees at WSU lead to Ohio K-12 Music Certification.
Welcome to Music Education at Wright State University. My name is Bill Jobert and I serve as  Coordinator of Music Education. The Music Education Committee is made up of the faculty members who teach our conducting courses, music pedagogy courses, and music education sequenced courses. These faculty members represent years of elementary andsecondary music teaching experience and continue to work with students of all ages through honor bands and choirs, summer music camps, marching bands, children's choirs, and private studio teaching. Every year members of the Music Education Committee present education clinics at OMEA and other state and national conferences. All of these professors are passionate about the work they do as music educators.
Music Education is the largest program in the School of Music here at Wright State University. Our program emphasizes a comprehensive approach to learning, encouraging music majors to apply their knowledge of pedagogy, literature, conducting into project based outcomes.
While attending Wright State University, our music majors gain valuable experiences working on the teaching staffs of area marching bands and winter drumlines, assisting with school musicals, coaching chamber ensembles at local schools, and conducting and accompanying church choirs. Graduates from our program teach in successful music programs throughout Ohio, Kentucky, Indiana, West Virginia, and Texas and earn graduate assistantships and fellowships at universities across the country.  
We hope you will give Wright State a close look as you make your decisions to pursue a career in music education.
Sincerely,
Bill Jobert
Lecturer of Bassoon
Coordinator of Music Education
Music Education Committee