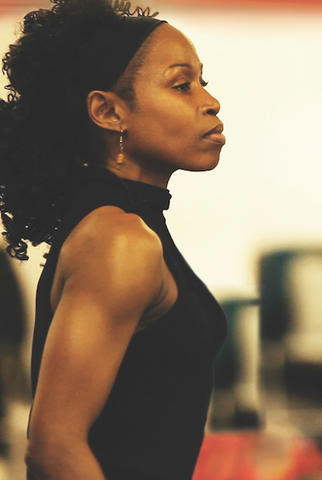 Reimagining Dance
With the generous support from the Virginia B. Toulmin Foundation and Wagner Subaru
Open Screening and Lecture of SPARKLE, a film by Steven Bognar and Julia Reichert
Sheri Sparkle Williams has been a star dancer with the Dayton Contemporary Dance Company (DCDC) for nearly 40 years, a track record virtually unheard of in the professional dance community. The powerhouse dancer suffers her first serious injury, on stage during a bold performance. She must decide whether to face the tough work needed to recover in time for a return to the stage... at age 49. Winner of the 2012 Audience Award at the Silverdocs Film Festival. DCDC is a venerable African American modern dance company, founded by Jeraldyne Blunden. Its home is Dayton, Ohio, though the company performs worldwide.
This event is free and open to the public.
For more information, contact Gina Walther at gina.walther@wright.edu.
Wednesday, November 8, 2017
2:30–4 p.m.  
Studio 170 Creative Arts Center
Wright State University
---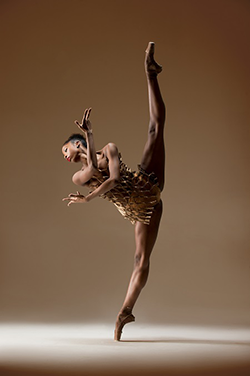 Dwight Rhoden and Complexions Contemporary Ballet: One of the most in-demand choreographers of our time
Complexions was conceived in 1994 to blend the uniqueness and the diversity of artists of different cultures and races and to celebrate a shared passion for dance. Inspired by social and political issues as well as human relationships, the company's repertoire is deliberately contemporary and accessible to a wide range of audience tastes. Founders Desmond Richardson and Dwight Rhoden, along with their New York City–based company of dance thoroughbreds—there are roughly 20 in the company, but guest artists swell the ranks as needed—have awakened audiences to a new, exciting genre that combines the best of athleticism, lyricism, and technical training and experience.
Dwight Rhoden
Founding Artistic Director/resident choreographer of Complexions Contemporary Ballet, Rhoden has established a remarkably wide-ranging career, earning distinction from The New York Times as "one of the most sought out choreographers of the day."

A Dayton native who began dancing at age 17, Rhoden has performed with Dayton Contemporary Dance Company, Les Ballet Jazz De Montreal, and as a principal dancer with Alvin Ailey American Dance Theater. As a performer, he has appeared in numerous television specials, documentaries, and commercials throughout the United States, Canada, and Europe and has been a featured performer on many PBS Great Performances specials. In 1994, Rhoden and legendary dancer Desmond Richardson founded Complexions Contemporary Ballet (CCB). Together they have brought their unique brand of contemporary dance to the world for over two decades. CCB is widely considered as "America's Original Multicultural Dance Company," and is celebrated for its pioneering spirit and the building of a universal brand that continues to challenge traditional ideas and redefine possibilities in the dance arena. Under Rhoden's direction, Complexions has become a dance institution that is much in demand, leading the way as a destination for innovation through courageous and cutting-edge programming. Over the years, Complexions has remained consistent in delivering a profound passion for diversity that has framed its vision and become its hallmark.
Review from The Washington Post April 23, 2017
The Kennedy Centers "Ballet Across America" Curated by Misty Copeland and Justin Peck
"It was Rhoden's "Star Dust," a tribute to David Bowie, that closed what had been a rather measured program with an A-bomb. This was simply one of the most exciting performances I've seen on the dance series, less a rock ballet than a rock concert, with Complexions' extraordinary male dancers strutting right to the lip of the stage to lip-sync "Changes," "Life on Mars" and other songs while the ensemble twisted and pranced behind them, and the whole work gobbling space with huge appetite. Rhoden is not only an inventive and fearless choreographer, he's also a gifted traffic cop. Deft crowd management was a plus here."- The Washington Post
Upcoming Dance Events