"Because religion, whether as an agent of stability or instability, of progress or retrogression, of peace or conflict, or simply of diverse kinds of change everywhere in the world, will long continue to be a critical factor in individual, social, and political life around the world, and we need to understand it."

— William A. Graham, Dean of Harvard Divinity School (2002-2012)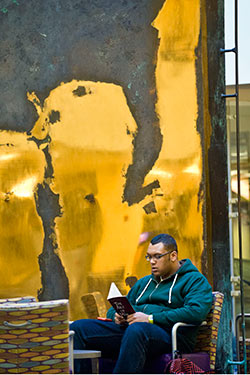 Religion is an essential dimension of human thought and experience. It shapes our history, culture, values, and beliefs. It influences debates on issues as diverse as global terrorism, environmental ethics, animal rights, gender and racial equality, euthanasia, human rights, social justice, capital punishment, cloning, political ideologies, and economic development.
To study religion is to understand ourselves. We learn how different peoples have imagined their world, their place in it, and the ideal ways of living in it. We explore how religion unifies and divides human communities; shapes political views and gender roles; produces great intellectual achievements and horrific acts of violence.
Studying religion prepares students to enter a wide variety of careers, including international relations, government, law, medicine, counseling, business, teaching, writing, and journalism.
It develops skills of critical thinking and effective writing demanded by most employers. It creates culturally informed and critically minded citizens who are able to participate in their local, national, and global communities in thoughtful and productive ways.
View Career Opportunities for Religion Majors.