Hi folks:
Welcome to our new home on the web! WarAndSociety.org is currently up but will not be there for much longer. Thanks to Mark Anderson and his team at Marketing, just about all of the content from WarAndSociety.org has been transferred here. This is now the new -- and completely official -- blog for the War and Society programs at Wright State: the undergraduate minor, the graduate concentration, and the "hybrid" graduate concentration with Public History.
Anyway, here's the quick-and-dirty summary listing of all W&S-eligible courses for Summer Term 2017 and Fall Semester 2017. Please check the list thoroughly. Our Fall offerings seem to be probably the richest we've had since W&S began over three years ago. 
On a separate note: as some of you know, I (Dr. Lockhart) will be on professional development leave during Fall 2017 and Spring 2018, returning to teach in Fall 2018. Although I will not be on campus much, I will be in town for most of the time, and available to consult or advise on a limited basis. So if you've got program-related questions for me during that time, please do not hesitate to contact me. And, of course, if I'm on your thesis committee, I still will be on your thesis committee.
Here's the list:
War and Society-eligible courses, Summer 2017
ATH4650/6650-A01: Field School in Archaeology (A Session). Instructor: Dr. Lance Greene. Dr. Greene will be returning to work in the Piqua/Peckuwe battlefield site again this summer, and he's generously agreed to include his course in our list. He'll be teaching a course on conflict archaeology again very soon, and it's something that I would urge all W&S students – especially those with interest in American military history, material culture, and public history – to take. 
Please note: 3000-level courses are only eligible for the undergraduate War and Society Studies minor. Only 6000- and 7000-level courses count toward the graduate concentrations in War and Society or War and Society/Public History.
War and Society-eligible courses, Fall 2017: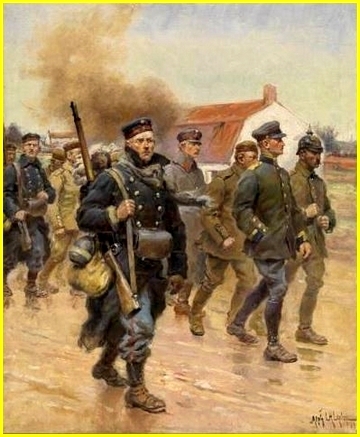 HST3600-01: US Military History (Dr. Winkler; MWF 10:10-11:05AM) FOR W&S MINOR CREDIT
HST3900-01: Global Encounters (Dr. Oldstone-Moore; TR 2:00-3:20PM) FOR W&S MINOR CREDIT
HST4050/6050-01: Late Medieval and Renaissance Warfare (Dr. Beck; MWF 11:15AM – 12:10PM)
HST4150/6150-01: Third Reich and Holocaust (Dr. Vice; MWF 2:30-3:25pm)
HST4220/6220-01: Russia and Islam (Dr. Pollock; TR 9:30-10:50AM)
HST4400/6400-01: Modern Japan (Dr. Meyer; TR 2:00-3:20PM)
HST4400/6400-02: Cold War and South Asia (Dr. Elangovan; TR 9:30-10:50AM)
HST4820/6820-01: WWII (Dr. Pedler; M 4:40-7:20PM)
HST7320-01: Readings in African History (Dr. Okia; W 6:10-8:50PM)
HST7400-02: Comparative Genocide (Dr. Sherman; M 6:10-8:50PM)