2016 Issue
Editors
Emily Bingham (Senior Editor), MacKenzie Hammock, Christina Puntasecca Luiggi, Kellianne Rinearson, Amy Stiffler
Layout, Design & Production
Amy Stiffler
Faculty Advisor, Managing Editor,
Cover Photo & Design
Annette Oxindine
The Fogdog Review has been publishing student essays about literature, popular culture, and film since 1997. TFR also features author and faculty interviews, and most issues include student surveys about various cultural and literary trends.
The Fogdog Review welcomes reviews of books and film, and we also consider creative nonfiction that engages literature in a substantive way. Original photography and artwork are also welcome. TFR does not accept submissions of poetry or fiction. However, beginning with the 2015 issue, TFR is pleased to publish first-place winning fiction and poetry selected during the annual Creative Writing Contest, held every spring. TFR only accepts submissions from students who have been enrolled in at least one course at Wright State University within the past two years.
The Fogdog Review will be on hiatus until fall 2018. We look forward to welcoming WSU student submissions again in September 2018.
First World War Centenial: Interview with Barry Milligan from the 2015 issue of TFR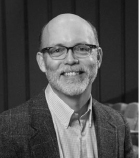 By late summer of 1914, Europe was embroiled in what was to become one of the bloodiest conflicts the continent had ever witnessed—a conflict that soon became global, and one that would change the course of civilization. The effects of  World War I are still felt today. The years 2014-2018 mark the centenary of what came to be called "The Great War."  In 2014-2015, WSU commemorated the start of the centenary with A Long, Long Way: Echoes of the Great War, a project sponsored by CELIA (Collaborative Education, Leadership & Innovation in the Arts). The project brought together scholars from several departments in the College of Liberal Arts, including Dr. Barry Milligan, a CELIA Fellow for 2014. Dr. Milligan co-teaches a course with Dr. Carol Herringer, professor and chair of the Department of History, about the British experience of the First World War and its aftermath. Fogdog editors met with Dr. Milligan, professor and associate chair of the Department of English, to talk about the ways in which British literature and culture were influenced by World War I.
Read the complete interview online.
Submission Process
The Fogdog Review will be on hiatus until fall 2018.  We look forward to welcoming WSU student submissions again in September 2018.
Submissions are usually accepted from September 1st through January 31st. The Fogdog Review is published in May.  Student editors evaluate individual submissions and make final publication decisions. The faculty advisor assigns a number to each submission to ensure the anonymity of the author. When a submission is not accepted for publication, the author remains anonymous to the staff. Submissions should be sent as Word attachments to The Fogdog Review Faculty Advisor, Dr. Annette Oxindine.
Students may send up to TWO submissions per issue.
The Fogdog Review is published once a year, in May.  From 1997-2011, Fogdog was usually published twice a year. With the transition to semesters, The Fogdog Review has become an annual publication. 
Free copies of The Fogdog Review are available in the fourth-floor lounge in Millett Hall as well as in the Department of English, 470 Millett Hall.
History
The Fogdog Review was established in March 1997 by faculty member Annette Oxindine and English majors Brady Allen, Michael Gallagher, Cynthia Marshall, and Kimberly Wells. Both Brady and Cynthia are now lecturers in WSU's Department of English.
The Fogdog Review's 15-year anniversary archival retrospective, created by Ximena Chrisagis, was on display at the Dunbar Library from March through June 2012.