Why study English? Why study anything else? All around you, every day, English majors are contributing to the arts and sciences, to professions like law and medicine, to religion and business,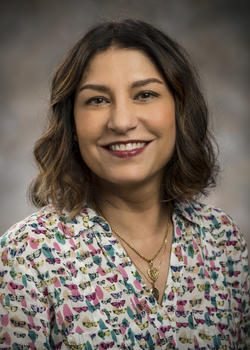 and to the advancement of this nation's technology and the strengthening of its economy--putting to work the thinking and communication skills and the habits of mind and deep cultural awareness at the heart of the study of English. Astronaut Sally Ride and Nobel Laureate in Medicine Harold Varmus were English majors. So were film directors James Cameron, Martin Scorsese and Stephen Spielberg, and actors Jon Hamm, Paul Newman, Reese Witherspoon and Joan Cusack (to name just four). Supreme Court Justice John Paul Stevens prepared for the study of law with an English major, and long before he was Commissioner of Baseball or President of Yale University A. Bartlett Giamatti took a degree in English as well. CEOs, like Kathryn Fuller of the World Wildlife Fund and Herb Scannell, President of Nickelodeon and MTV networks, laid the foundation of their successes with an English degree, as did more musicians, journalists, comedians, coaches, governors, and, of course, novelists, poets and playwrights than you can shake a stick at.
Alumni of the Wright State University Department of English are also working as CEOs, as successful writers, and as language arts teachers. You'll find our graduates serving their country as Air Force officers, designing some of your favorite role-playing games, serving as community college administrators, or teaching as university faculty all over the country. WSU English alums are shaping policy in Washington, DC, teaching English as a second language around the globe, and creating technical documentation and web presences for defense, finance, and technology firms throughout the region. And when they go home at the end of the day to relax with family or friends, or when they step out to engage with their communities as residents and citizens, they are able to draw on the deep well of cultural understanding and awareness they developed as English majors to make those interactions rich and fulfilling.
If you love to read, write, and think about language, if you know where you want to go but cannot find a clearly marked path to get you there, if you are bold and creative and expressive, but also capable of discipline, thought, and sustained focus—if any of these things is true—you have the makings of an English major. And an English major just may be the making of you!
If you are thinking about Wright State and curious about English, I invite you to visit us, to sit in on a class, or talk with a faculty advisor so you can learn how an English major on its own or in combination with other WSU majors and coursework will prepare you to contribute to our world.
Best,
Alpana Sharma
Chair, Department of English