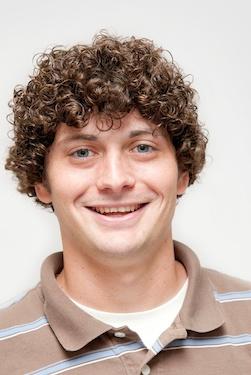 Matt Chinn's internship experience began well before his time at Wright State ever did.  As a local graduate of Kettering Fairmont High School, he wasted no time looking for summer work and was fortunate enough to find a position at The Reynolds and Reynolds Company scanning files so what were formerly paper files could now be easily accessible in a digital format.  Adjusting to the corporate environment was a bit of a shock, but his managers and co-workers were understanding and made the transition a fairly easy one, which cultivated a comfort level he had never experienced before at work.  Matt recalls feeling responsible and trusted without being micromanaged.  He liked being able to tell his friends that he had a "grown-up job" and didn't want to lose that feeling when he entered college at the end of the summer.
As his summer internship ended, Matt expressed a desire to stay with the company, and the recruiting department at Reynolds and Reynolds worked to find him another position.  Before he knew it, he had been working at Reynolds and Reynolds for five years and had one semester before earning a Bachelor's degree in communication from Wright State. 
As graduation approached, Matt worked as a part-time writer of blogs and press releases for Reynolds and Reynolds' digital marketing company, Naked Lime Marketing.  He had graduated from an intern to a part-time worker but he wasn't certain that digital marketing was right for him - that was until he took the COM 4710 course entitled Social Media and Digital Communication.  Learning from Russ Shirley and Ike Brunner about the ins and outs of social media and its constantly evolving nature, his curiosity regarding digital marketing transformed into a passion. 
The real-world awaited him, and with it, the daunting task of gaining full-time employment.  Matt met with management before his December 2013 graduation and was offered a full-time position in digital marketing.  The scary prospect of a full-fledged job search was circumvented by a 15 minute meeting thanks not only to Reynolds and Reynolds, but also to Wright State for offering a course that not many other schools offer and allowing Matt to realize his passion.
Today, Matt crafts social media strategies alongside his clients, manages their reputation, and bolsters their overall web presence.  He has a career in one of the most promising fields available to young professionals – a career he may have never considered without his Raider education and incredible internship experience at Reynolds and Reynolds.