Program Overview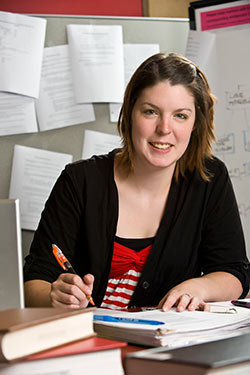 The Greater Miami Valley Joint MASW between Miami University of Ohio and Wright State University accepted its first students in Fall 2012. This program was approved by the Ohio Board of Regents in Spring 2012. The program was accredited by the Council on Social Work Education (CSWE) in June, 2014.
The graduate social work program is dedicated to preparing students to become advanced generalist social work professionals. Graduates will be lifelong learners and leaders. They will contribute to the social work profession through advanced generalist practice. Such practice emphasizes effective practice and policy skill development to promote diversity and cultural competency, social and economic justice, reduce oppression, and improve the broader human condition.
Career Options
Persons graduating with a Master of Arts in Social Work are eligible to become Licensed Social Workers (LSW) and Licensed Independent Social Workers (LISW) in the state of Ohio (www.cswmft.ohio.gov). The scope of practice includes applying advanced generalist knowledge, skills, and values in direct practice, administration, and advocacy across different social service settings working with persons across the lifespan. The largest organization for social workers is the National Association of Social Workers. The local chapter is the National Association of Social Workers Ohio Chapter.  Another social work organization dedicated to social advocacy is the Social Welfare Action Alliance.