Program Overview
On this page:
Promising young performers can hone their talents through the Musical Theatre/Acting Preparatory Program (MAPP) at Wright State University. Faculty members of Wright State's acclaimed Acting, Musical Theatre, and Dance programs offer weekly private lessons and group classes in voice, acting, and dance throughout the school year. As experienced performers themselves, our instructors understand the importance of creating a positive and challenging environment in which middle school and high school students can build technique and confidence in the performing arts.
The Musical Theatre/Acting Preparatory Program helps students gain professional-level skills and prepare for roles in high school, community theatre, and professional theatre performances. The program also equips high school students for auditions to gain entrance into Wright State or other highly competitive college and university theatre programs.
The College-Prep Program can assist students at all levels of performance ability, and no auditions are required. Students may register for the musical theatre package of classes, encompassing acting, voice and dance, or in classes in a single discipline. Students also may perform in a MAPP Showcase at the end of the course term to display their talents.
 It's all designed to help young performers shine on stage!
Contact:
Jamie Cordes
MAPP Administrator
jamie.cordes@wright.edu
(937) 775-3501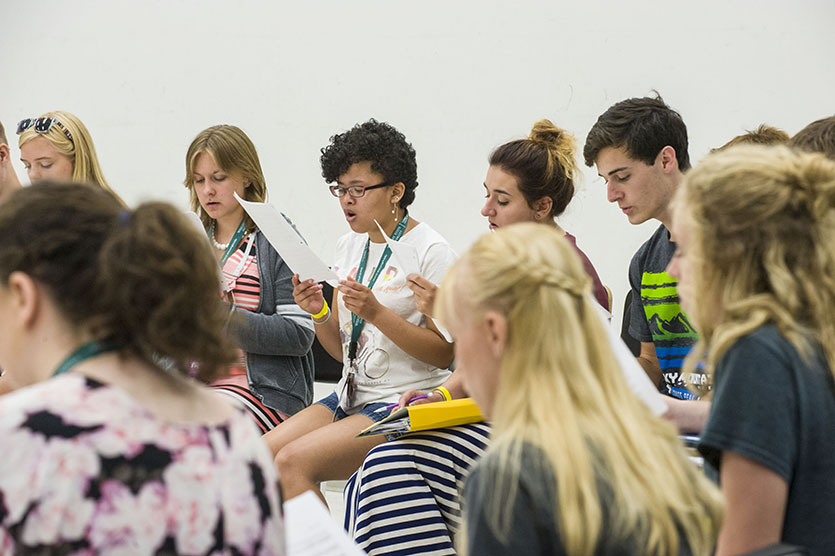 ---
Admission
The Musical Theatre/Acting Preparatory Program at Wright State University is designed for students ages 12 to 18, who want to improve their technique in voice, acting, dance, or all three disciplines by participating in weekly private lessons or group classes. The schedule follows Wright State's academic calendar. 
Students should register at least two weeks before the beginning of the class session. Those who register early receive priority scheduling for private lessons.
Registration Process
No audition is required. Students should download the registration form (PDF), complete it, and mail it with the full tuition payment to:
Musical Theatre/Acting Preparatory Program attn: Jamie Cordes
Department of Theatre Arts
Wright State University
3640 Colonel Glenn Highway
Dayton, OH 45435
---
Curriculum
The Wright State Musical Theatre/Acting Preparatory Program provides exceptional, professional-level training to students ages 12 to 18. Students may choose from an array of private lessons and group classes in acting, dance, or voice, or select the Musical Theatre package that includes all three disciplines. Private lessons in contemporary pop singing are open to students of all ages.
Acting
Private Acting Lessons – one hour or half hour:  Weekly training of the imagination, mind, body, and voice for the actor, with application to monologues; suited to audition preparation.
Private Alexander Technique – 45 minutes: Weekly classes explore ways to release unnecessary muscular tension and redirect energy for more flexibility and ease in the body and voice for more successful performing and living skills.
Acting Elements Class – Weekly group class teaches the art of acting from different sources and techniques, with a primary focus on the Stanislavski Method. Participants gain a better awareness of the body, breath and voice connection, while learning how to keep that connection fluid to maintain a healthy, artistic instrument.
Dance
Broadway Jazz Dance Class – Dancers learn movement proficiency and versatility within jazz and musical theatre dance.
Tap Dance Class – Dancers gain a greater understanding of rhythmic structures in traditional and contemporary approaches to tap technique.
Private Voice Lessons
Musical Theatre Voice – one hour or half hour:  Weekly private lessons concentrate on the fundamentals of vocal technique with application to the musical theatre repertoire.
Contemporary Pop Singing – one hour or half hour: Singers learn to sing with style by concentrating on the fundamentals of vocal technique, with application to contemporary music such as pop, rock, jazz, blues, and country. Open to all ages.
Musical Theatre Package
This intensive schedule is designed for the student who wants to work on all disciplines of musical theatre performance. It includes weekly group classes in acting elements, Broadway jazz dance, and tap dance, and weekly half-hour private lessons in voice.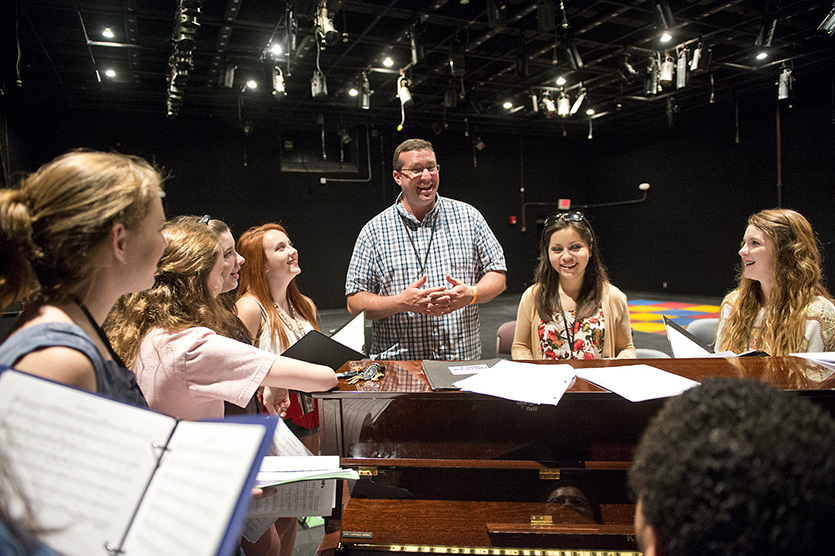 ---
Faculty & Staff
---
Location
The Musical Theatre/Acting Preparatory Program is located in the Creative Arts Center on the Wright State University campus. Students may obtain a parking permit when registering.