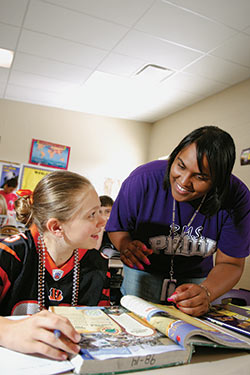 Although a majority of our students follow the path to become a teacher, here in Ohio, or elsewhere in the US or abroad, students should know that there are other potential career paths awaiting them upon graduation.
A B.A. in Social Science Education is a terrific inter-disciplinary liberal arts degree, demonstrating powers of analysis and strong writing skills. Careers in many areas of local, state and federal  government and law are obvious paths, but increasingly corporate America also seeks literate analysts to develop sales materials and to manage growth. So should a student change their mind about a career in education, the SSE degree can open many doors!
Wright State's Career Services are here to help all our students. Their website contains all the advice you might need, from drawing up a resume to developing good interview techniques. Wright State hosts recruitment days from local employers, too, helping our students make the important connections.