Below is a sampling of our applied research in education policy. To stay up to date on additions to the collection, sign up for our newsletter on the homepage.
​
---
Central Ohio School and Business Partnerships: Shared and Divergent Perspectives
2015
Download the full report.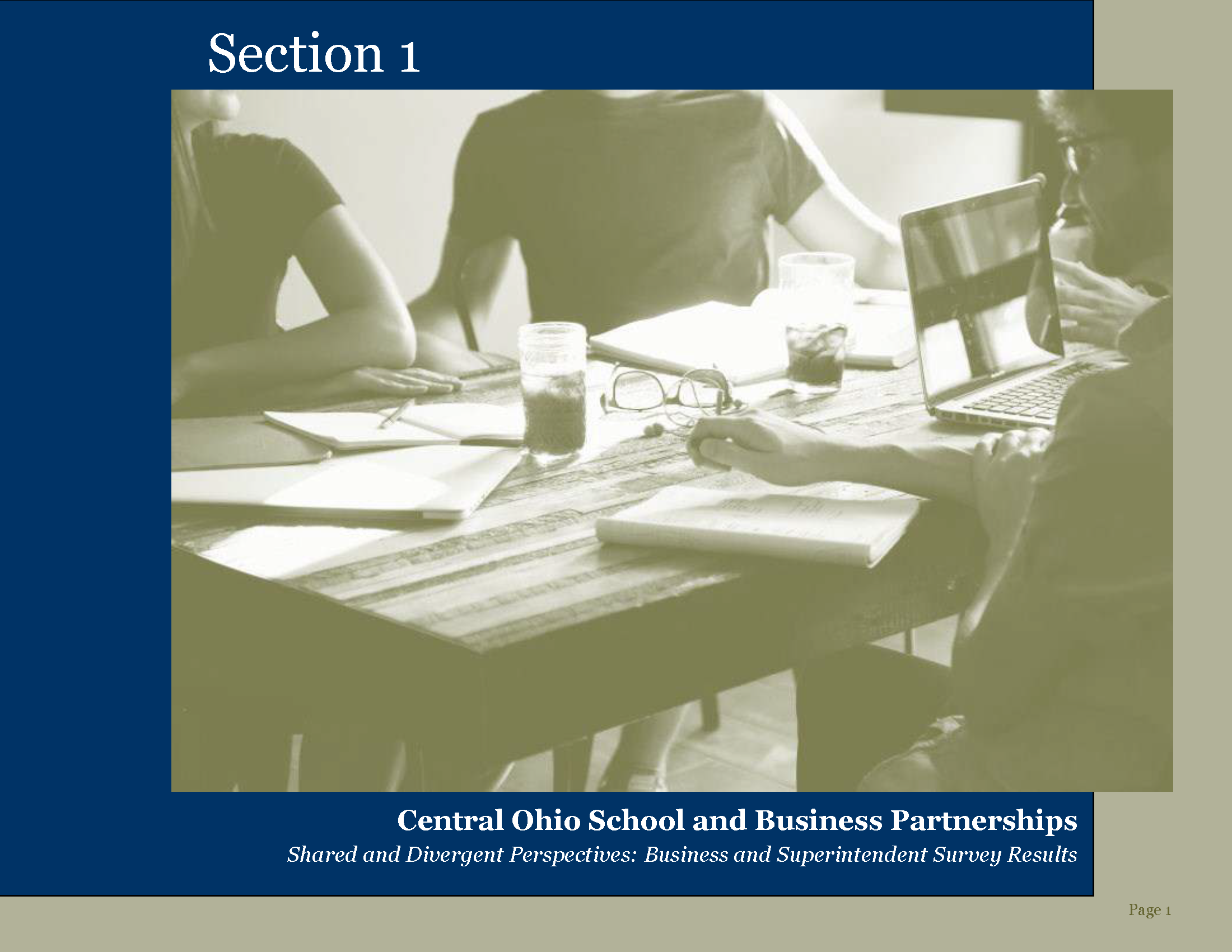 In spring of 2015, the Central Ohio region sponsored two surveys, conducted by APRI, to generate data pertaining to K-12 school-business partnerships:
All 67 Superintendents in Central Ohio were invited to participate in the survey – 24 responded
The business survey was distributed to all private businesses in the advanced manufacturing, Information Technologies, logistics, and health care industries throughout Central Ohio.
The survey yielded over 300 business responses. Throughout these replies, several themes emerged indicating critical differences in partnership perceptions and implementations.
The two sectors identify similar tools to enhance partnerships.
---
Yellow Springs Exempted School District - Class of 2020 Initiative Strategic Plan
2011
APRI, (then CUPA), worked with the Yellow Springs School Board and administration to develop a strategic plan for the district meant to serve as a guide for reinvention to meet the following priorities: 
Priority 1: Make sure students succeed
Priority 2: Create and innovative teaching and learning model
Priority 3: Develop high performing and diverse faculty, staff, and administrators
Priority 4: Fund the future
Priority 5: Ensure a functional and supportive learning infrastructure
Priority 6: Explore New Structures for the educational system