International Studies Honors Program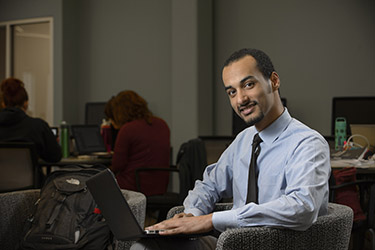 The Honors Program in International Studies enables superior and highly motivated students to engage in an in-depth study of International Studies topics of interest to them and to develop their scholarly abilities in this interdisciplinary field of study.
To enter the honors program in International Studies, a student must be an International Studies major, attain senior standing, have a cumulative grade point average of 3.0 overall and 3.5 in the major, and apply to the Director of the International Studies Program for admission no later than the beginning of his/her senior year.
Candidates for honors in International Studies must also complete an honors research paper. This 20-25 page paper may be written as part of an independent study or for an advanced, limited enrollment seminar in any discipline in which s/he has had significant coursework. The student must earn an A or B in the course and on the paper.  If the student fails to meet this grading requirement, s/he will not graduate with honors in International Studies, but may still count the departmental honors course toward her/his International Studies major if the course is completed with a minimum grade of C.