Bachelor of Arts in Political Science
On this page:
Why Choose the Political Science Program?
Students of political science study governments: how they evolve, why they exist, the forms and social functions they assume, why they change, and who controls them.
To understand governments, students of political science also study politics: how people behave in their relationship to government, what they do to influence government, how government attempts to influence people's behavior and beliefs about what it does. Students of politics also must appreciate how cultural, historical, and economic forces affect the evolution of governments and mass political behavior.
Political Science is one of the largest programs in the College of Liberal Arts. After completing core courses, students choose their direction by selecting advanced courses in a variety of areas, including American politics, public law, political theory, international relations, and comparative politics.
---
Academics and Curriculum
The Bachelor of Arts program in political science focuses on three areas of instruction:
American Government and Politics
American government, including legislative, judicial, and executive institutions, state and city government, political parties, interest groups, public opinion, the media, and elections, etc. Internships are recommended.
 
International Relations and Comparative Politics
The international relations and comparative politics of Africa, Asia, Europe, Latin America, and the Middle East, as well as American foreign policy, national security policy; terrorism, the politics of intelligence, diplomacy and conflict resolution, human rights, etc. Model UN and study abroad is recommended.
 
Public Law and Political Theory
Public law, including courses on the Supreme Court, constitutional law, policing and criminal justice, civil liberties, and environmental law and international law, law and society, etc. We offer political theory courses on the history of political thought, and political ideologies, as well as political psychology, politics and ethics, bioethics and law, sex and the law. Pre-law internships are recommended.
View Political Science Major program information and degree requirements in the University Catalog.
Political Science Major Checksheet (PDF)
---
Careers
Political Science majors go on to a wide variety of careers, including the law, campaign management and lobbying, in government agencies, as well as governmental and non-governmental organizations, non-profits, and the private sector.
Activist
Administration and Policy Development
Advisor to Chairman, State Energy Agency
Archivist, Online Political Data
Assistant Chief of Police
Assistant Budget Examiner
Assistant Deputy Secretary to Governor
Assistant District Attorney
Attorney
Bank Vice-President, International Division
Campaign Manager
Career Counselor
Chief of Staff, Committee, US. House of Reps.
Chief, State General Govt. Services Office
CIA Employee
City Project Coordinator
City Housing Administrator
City's Coordinator of Federal and State Aid
Commissioner, State Dept. of Human Resources
Communications Director
Corporate International Analyst
Corporate Public Affairs Advisor
Corporate Economist
Corporate Mgr. Of Environmental/Reg. Affairs
Corporate Information Manager
Corporate Sr. Adviser for Govt'l. Relations
Corporate Vice-President/Account Executive
Corporation's Legislative Issues Manager
County Treasurer
County Council member
Country Desk Specialist, Peace Corps
Deputy Secretary of Administration, State
Department of Welfare
Director, County Econ. Development Office
Director, Cost Containment, Insurance Co.
Director, Corporate Public Affairs
Director, Development, Food Bank
Director, Intelligence Operations
Director, Division of Policy Studies
Editor, Online Political Journal
Entrepreneur
Executive Director, Special Interest Group
Executive Director, Presidential Library
Federal Commission Senior Policy Analyst
Financial Consultant
Foundation President
Free-lance writer
HUD, Senior Legislative Specialist
High School Government Teacher
Information Manager, Corp. Planning Dept
International Agency Officer
International Research Specialist
Issues Analyst, Corporate Social Policy Div.
Journalist
Juvenile Justice Specialist, State Justice Dept.
Labor Relations Specialist
Legislative Coordinator, Mayor's Office
Legislative Director, Education Assn.
Lobbyist
Management Analyst
Manager of Political Programs
Manager, Political Risk Division, Bank
Market Researcher
Mediator
Minister for Development
Plans and Review Officer, USIA
Political Commentator
Pollster
Press Officer, U.S. Embassy
Principal Secretary to Prime Minister
Private Foundation Program Director
Public Affairs Research Analyst
Publisher
Research Director, Advertising Firm
Research Supervisor
Senior Editor
Senior Criminologist
Senior Advisor, Department of Treasury
Senior Public Opinion Analyst
State Chief Purchasing Officer
State Dept., Director, Policy and Coordination
State Legislator
State Personnel Officer
Supervisor, State Department of Education
Survey Analyst
Systems Analyst
Television Network Director of Surveys
U.S. Army, Strategic Planning Specialist
U.S. Consulate, Principal Officer
U.S. Embassy (overseas)
University Administration
University Dean
University President
University Professor
University Registrar
Veterans Adm. Adjudication Unit Chief
Vice President, Consulting Firm
Vice President, Market Research
Web Designer or Director
Vice President, Government Affairs, Engr. Firm
Helpful Websites
---
Advising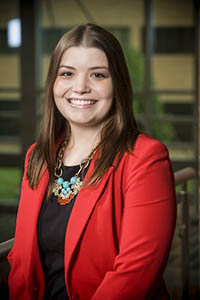 The CoLA Advisor for Political Science majors is Brittany Erwin, located in 120 Millett Hall. She can be contacted by email at brittany.erwin@wright.edu or call (937) 775-2601.
Once you have been accepted into the undergraduate program as a Political Science major or minor, you will receive a welcome letter informing you of your advisor and the contact information.
Whether you are a transfer student from another college or university, changing majors at Wright State, coming to the school from University College or adding a minor, you should meet your Political Science academic advisor as soon as possible to learn your degree requirements and to acquaint yourself with the broad range of educational opportunities available to Political Science students.
We stress the importance of practical, applied experiences for our students, enabling them to put the classroom knowledge to use and to develop leadership and interpersonal skills so important to fulfillment and success in your future.  For example, the Political Science program sponsors state legislative internships, a National Model United Nations team and places student interns in area congressional district offices, at the Ohio Statehouse in Columbus, and in Dayton-area city government positions.  Washington, D.C. internships also may be arranged.  Past United Nation teams have won national championships in team and individual participant categories for nearly four decades.
The Wright State Undergraduate Catalog presents our programs in detail.  You are encouraged to review the major/minor check sheet and to discuss any questions you may have with your advisor. Don't hesitate to make an appointment to see your advisor often to insure proper and timely completion of all requirements and to consult on any matter affecting your studies.   
---
Internships
In the Department of Political Science, we encourage our students to gain experience and practical knowledge outside of the classroom by participating in internships. Internships for Political Science majors may be arranged with area state legislators, congressional district offices, Dayton-area metropolitan governments, and governmental and policy advocacy agencies and organizations in Washington, DC. These internships complement classroom work and give students the chance to apply knowledge and develop valuable interpersonal and career-related skills. All of the internships are 3 credits hours and considered IW (Integrated Writing). 
NOTE:  A 3.0 GPA and advance approval of the Instructor are required for ALL internships (see Application).
State Legislative Internships – PLS 4820/6820 
Students work for a state legislator in Columbus two days per week. They report weekly to the faculty instructor and write an assessment of the experience at the end of the assignment.
Pre-Law Internships – PLS 4821/6821
Students may be assigned to work two days per week in the office of the Montgomery County Public Defender. Interns will assist the staff attorneys, participate in outreach program activities and observe trials. Interns report weekly to the faculty instructor and write an assessment of the experience at the end of the assignment.
Congressional District Internships – PLS 4822/6822
Congressional district interns work two days per week in one of the area's congressional district local offices to assist staff with constituency casework. Interns report weekly to the faculty instructor and write an assessment of the experience at the end of the assignment.
Campaign Internships – PLS 4823/6823
Campaign interns work two days per week as volunteers for the candidate of their choice in a local, state or federal election. Interns report weekly to the faculty instructor and write an assessment of the experience at the end of the assignment.
Local/City Government Internship - PLS 4824/6824


Intern 12-15 hours per week in a local governmental office. Jobs include working with city managers, mayors, and other city leaders to meet local needs and help with specific projects.

  
Washington, DC Internships – PLS 4825/6825
There are internships available in Washington, DC for academic credit. Interns write an assessment of the experience at the end of the assignment. For information about an internship in Washington, DC, please check out the website www.twc.edu.
Students interested in internships are encouraged to contact:
Dr. Lee Hannah
(937) 775-2904
Department of Political Science
317 Millett Hall
External Opportunities
SOCHE Internships - Several local government internships, many offer compensation. The entire application and review process is external to Wright State, interested students should apply on the SOCHE website. 
 
DC Internships - Opportunities to work in Washington, D.C. The application and review process is external to Wright State, credit and scholarships are available. 
 
City Internships

- City Internships offer a multitude of competitive internships in New York, Los Angeles, and London. This program supports specific internships in

law and politics

.
---
Success Stories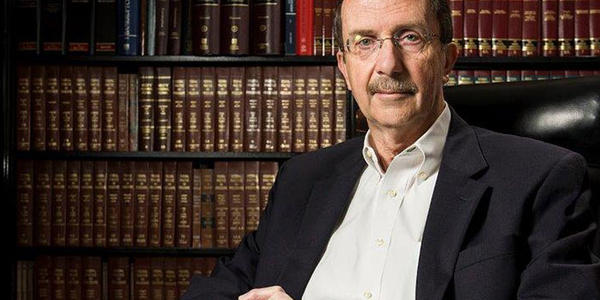 Military duty during Vietnam and a long law career highlight the journey of Wright State alumnus Garrett Gall '73.