"We can't overestimate the value of a Classics major."
 The Princeton Review

"You ask my opinion on the extent to which classical learning should be carried in our country...The utilities we derive from the remains of the Greek and Latin languages are, first, as models of pure taste in writing... Second, among the values of classical learning, I estimate the luxury of reading the Greek and Roman authors in all the beauties of their originals... A third value is in the stores of real science deposited and transmitted us in these languages, to wit: in history, ethics, arithmetic, geometry, astronomy, and natural history."

Thomas Jefferson to John Brazer, 24 Aug 1819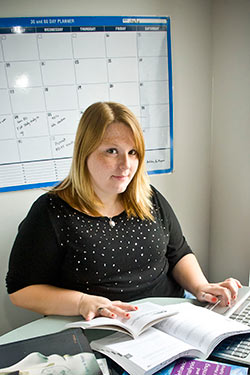 Classics is the foundation of Western Civilization, from Bronze Age Greece to the Fall of Rome. It encompasses a wide variety of subjects, including language, literature, history, history and philosophy of science, political science, philosophy, art history, archeology, and mythology.
Studying Classics teaches us to think holistically about societies in the past. At the same time, we can see parallels in modern society. Our Founding Fathers looked to the civilizations of ancient Greece and Rome to draft the documents by which we Americans live. 90% of English words over two syllables come from Latin. The majority of medical and scientific terms are based on Greek and Latin. Classics can help us discover and rediscover new things in every aspect of our lives.
A Classical Languages and Cultures Major can prepare you for many different careers. Students who have majored in Classics have some of the highest scores on the GRE, LSAT, and MCAT. The language skills gained by studying Greek and Latin prepare Classics students to learn other languages. They also improve communication skills in English. Recent graduates have gone on to graduate programs in Classics and to teach high school Latin. Others have gone on to law school and careers in the business world.
View Career Opportunities for Classics Majors.