Degree Requirements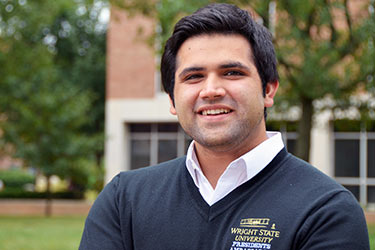 Use these links to find more information.
Please join us on social media.
The International and Comparative Politics (ICP) M.A. requires a minimum of 32 credit hours of approved coursework. Requirements for the ICP M.A. include:
9 credit hours of core requirements
15 credit hours in the student's major field (Area Studies, Global Gender Studies, Intelligence Studies, International Organizations, or Peace and Security)
0-6 credit hours of methodology (students must demonstrate proficiency in either advanced foreign language or quantitative analysis)
8 credit hours of thesis or project research
Students tailor the program to meet their interests with options in methodology and their major field. Students are encouraged to include education abroad opportunities as part of their formal course of study. For more information, please consult the University Center for International Education (UCIE). The culmination of the degree program is a thesis or applied project, completed in close consultation with program faculty. Students may pursue practicum credit, including internships, in conjunction with this capstone.
Faculty Advising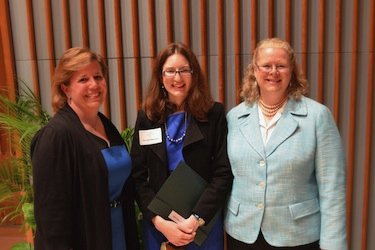 Students currently enrolled in the Master of Arts Program in International and Comparative Politics program should keep in close contact with their faculty advisors to monitor progress toward degree completion.  This is especially true for students who have already defended their thesis prospectus or project proposal.
Students must maintain active graduate status with the Graduate School by registering for PLS 7900 "Continuing Registration" after they have exhausted their thesis or project hours. Students are not permitted to go more than two semesters in a row without registering for coursework (this includes summer terms). International students needing to register for a credit hour in order to maintain their F-1 status may register for ITL 7890. If a graduate student fails to complete at least one course in three consecutive semesters, they will have to reapply for admission to the WSU Graduate School.
All current students should check their Wright State University e-mail accounts for important program correspondence. Students should also check the group page available on the WSU WINGS portal for announcements, documents pertaining to programs of study, theses and projects, and important web links. Membership in this group is available to all current students. The group page can be accessed by logging into the WSU portal, WINGS from the main WSU webpage. Then, click on the "groups" icon on the upper right hand side of the page. Choose "CoLA" (College of Liberal Arts), and then find the link to "subgroups." Our page is titled "ICP Grad Students."
Please be sure to keep your contact information current with the program office. If you have a change of address or other important information, please call the Program Administrative Assistants at (937) 775-2942 or send an email to: cola_icp@wright.edu.
Message from the Program Director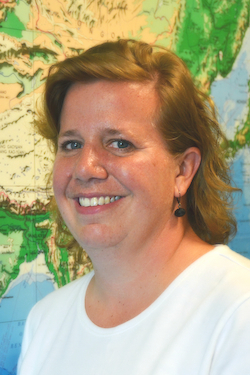 Welcome to the M.A. Program in International and Comparative Politics (ICP)! Do you dream of a career in international diplomacy, intelligence, or international service? Are you ready to make your mark on the world? Join us as we help prepare the next generation of scholars, activists and public servants for the challenges of the 21st century!
Our M.A. program, launched in 2001, is designed to be structured enough to include the most important conventions in both international relations and comparative politics, and flexible enough to meet a diverse array of students' interests. Students in the M.A. program follow a variety of pursuits, including public diplomacy, non-governmental work, doctoral studies, secondary education, military service and private sector employment. (For some of the achievements of our recent alums, please see the "Outstanding Alumni" tab.)
Students select from five specialized areas of study: Area Studies, Global Gender Studies, Intelligence Studies, International Organizations, or Peace and Security). Students pursuing the Area Studies concentration include advanced language learning as part of their course of study (selecting from Arabic, Chinese, French, German, Japanese, Russian or Spanish). We strongly encourage students to incorporate education abroad opportunities, including study abroad and international internships, as part of their formal course of study. We also offer a dual M.A. degree with the Master of Public Administration (MPA) program, as well as various certificate programs to help customize students' learning experiences. Please explore more about our program and contact us with questions or concerns. We welcome your application!
Dr. Laura Luehrmann
Associate Professor and Director, M.A. Program in International and Comparative Politics