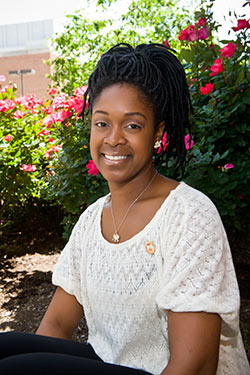 Admission to the M.A. Program in International and Comparative Politics (ICP) is competitive. Applications are reviewed each Spring for admission the following Fall Semester. Students may join the program on either a full-time or part-time basis. Although each student's time constraints, research availability and commitment level may vary, students generally need approximately two years to successfully complete the entire program.
All application materials, including essays, letters of recommendation and transcripts, are collected by the Wright State Graduate School. In addition to the items required by the WSU Graduate School, the ICP program requires three letters of recommendation, preferably from college faculty members familiar with the candidates' intellectual skills, or from supervisors who can speak to the analytical capabilities or other special skills of a candidate. There are no cover sheets required for these letters. Candidates are required to submit two essays with their application. The first is an essay that discusses a current issue or policy related to international affairs or comparative politics. The essay should be approximately 500 words and should include sources. The second essay is a brief statement of purpose (approximately 1 page) that introduces the academic and/or professional background of the candidate as well as goals for graduate study.

Candidates apply online through the Wright State University Graduate School website. Please contact the Graduate School directly at (937) 775-2976 with any questions or difficulties regarding online applications.
The priority deadline for all materials to be received by the Graduate School is March 1 of the application year. After this date, students will be considered for admission only as positions become available (top students will be placed on a waitlist). Students planning to apply for graduate assistantships and scholarships (please see "financial assistance" link) must submit their application by the March 1 deadline. 
Once all application materials have been received by the Graduate School, they will be shared with the Graduate Admissions Committee in the Department of Political Science. The Program Director will then contact the applicant to schedule an Admissions interview. This interview may be conducted either via telephone or in person, whichever is most convenient for the candidate. For applicants who have submitted their applications by the March 1 deadline, decisions will be announced by April 15.
Admissions Checklist
Apply online through Wright State Graduate School (March 1 priority deadline).
If seeking financial support (scholarships or graduate assistantships, submit application for GA-GTS awards directly to the Department of Political Science (March 1 deadline).
Schedule admissions interview (Program Director will contact candidates once all application materials have been posted to the Graduate School).
Decisions will be mailed by April 15.
Students applying after March 1 priority deadline will be reviewed by the Admissions Committee, with top applicants being placed on a waitlist.