Undergraduate
The CoLA Advisor for Political Science Majors is Brittany Erwin, located in 120 Millett Hall. She can be contacted by email at brittany.erwin@wright.edu or call (937) 775-2601.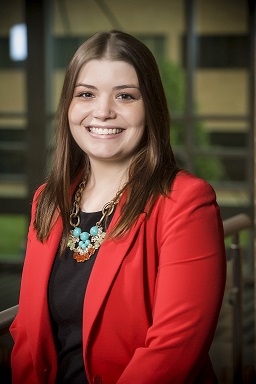 Once you have been accepted into the Undergraduate Program as a Political Science Major or Minor, you will receive a welcome letter informing you of your advisor and the contact informaiton.
Whether you are a transfer student from another college or university, changing majors at Wright State, coming to the department from University Division or adding a minor, you should meet your Political Science academic advisor as soon as possible to learn your degree requirements and to acquaint yourself with the broad range of educational opportunities available to political science students.
We stress the importance of practical, applied experiences for our students, enabling them to put the classroom knowledge to use and to develop leadership and interpersonal skills so important to fulfillment and success in your future.  For example, the department sponsors state legislative internships, a National Model United Nations team and places student interns in area congressional district offices and in Dayton-area urban government positions.  Washington, D.C. internships also may be arranged.  Past United Nation teams have won national championships in team and individual participant categories for the past thirty-four years.
The WSU Undergraduate Catalog presents our programs in detail.  You are encouraged to review the major/minor check sheet and to discuss any questions you may have with your advisor.  It is advisable to make an appointment to see your advisor often to insure proper and timely completion of all requirements and to consult on any matter affecting your studies in the department.                    
Graduate
Advising is absolutely integral to the success of graduate students. While it is the advisee's responsibility to meet regularly with his or her academic advisor, advisors are also responsible for timely response to student queries. Students are advised that while email is a convenient way to communicate requests for basic information and appointments, face-to-face meetings are generally much more productive in providing adequate feedback and in fostering the discussion necessary for successful advising at the graduate level.
Pre-enrollment Advising
All incoming students will meet with the Program Director early in the summer prior to their enrollment in the International and Comparative Politics (ICP) program. The focus of this initial advising appointment is to establish a draft Program of Study, select appropriate courses for Fall Semester, and begin to discuss thesis ideas.
Thesis or Project Advising
Once students begin to work on the thesis or project, advising is coordinated by either the thesis chairperson or project director. In general, by the end of the second semester of full time study, each student should have selected a thesis chairperson or project director, who will assume the majority of the advising responsibility for the student, through the presentation of the student's thesis or project. 
Graduation Preparation
Students need to maintain clear and consistent communication with their thesis or project advisor, especially as they prepare for graduation. Students must submit a graduation application to the Graduate School.  For December graduates, the application deadline is the last business day of Week 2 in the fall semester; for May graduates, the application deadline is the last business day of Week 2 in the spring semester. Please do not apply for graduation without your advisor's consent. Students must be registered for one graduate-level credit hour during the semester in which they defend their M.A. thesis. 
Related Links
Students are advised to consult the necessary documents made available by the WSU Graduate School, as well as to take advantage of the academic support services available to all Wright State University students.