Scholarships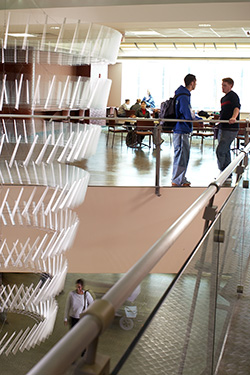 College of Liberal Arts students have multiple opportunities to secure scholarships to ease the path to graduation. Some scholarships are based on merit, some on financial need, and some depend on the student's course of study.
Incoming freshmen should contact RaiderConnect for information about available loans, scholarships, and grants.
In addition to the university-wide scholarships administered through RaiderConnect, the College of Liberal Arts has a number of first-year scholarships for freshmen intending to major in the college.
There are also scholarships designated especially for transfer students.
The college has scholarships designated for continuing students. In addition, all majors in the college have scholarships for continuing majors. See the webpages for each major for more information.
The College of Liberal Arts Dean's Office is currently accepting applications for the Liberal Arts Leadership Scholarships (PDF) and the Liberal Arts Study Abroad Scholarships (PDF). Applications are due to the Dean's Office by January 31, 2014.
Special Study Opportunities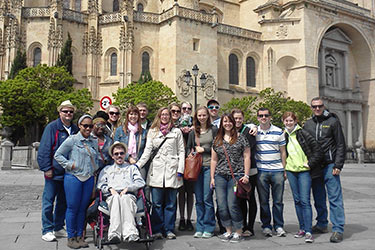 Students in the College of Liberal Arts have many opportunities to grow their portfolio of skills and experiences. Some may qualify for the honors program. Others may study abroad, either with short term experiences led by Wright State faculty in the Summer Ambassador Program or by spending a semester abroad. Service learning courses provide academic classes that include engagement with community partners. Internships can be arranged either through academic departments or through Career Services.
Careers
A liberal arts degree is like a Swiss army knife: it provides the tools. What you do with them is up to you.
What are the tools?
The ability to solve problems
The ability to learn new things quickly
The ability to critically evaluate data
The ability to think creatively
The ability to communicate effectively
These are the exact skills employers seek. And on top of that, you'll have a solid grounding in the knowledge, ethics and practices of your major field. Get a minor, too, and add it to your tool box.
Recent jobs reported by College of Liberal Arts graduates: 
News reporter
Marketing director
Assistant Prosecuting Attorney
Corporate archives and museum manager
College Director of Admissions
Chief of Staff for Air Force
City Manager
Entrepreneur/Small Business owner
US Peace Corps volunteer
Director of School of Musical Theatre
Data Analyst
Ghost Writer
Contract Negotiator
Singer/Dancer on Broadway
CEO in Health Care Field
Technical Grant Writer
Professional Artist
Nonprofit Program Coordinator
Intelligence Analyst
Director of Corporate Wellness
Crisis Therapist
Military Musician
Juvenile Probation Officer
State Wildlife Officer
Naval Officer
Urban Planner
State Representative
Fire Chief
Logistics Specialist
Sales Manager
Research Scientist
Public Interest Advocate
For information on careers for specific majors, go to the Academics page or the following websites:
What Can I Do With A Major In...
Dean's Student Advisory Board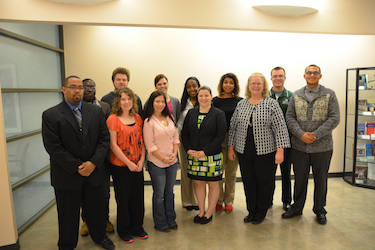 The Dean's Student Advisory Board (DSAB) for the College of Liberal Arts (COLA) is a student run organization that advocates for the needs of students at Wright State. First and foremost, the board is committed to working with the Dean to address any issue a COLA student may have.
Beyond helping Wright State students, DSAB is also involved in philanthropic efforts. One example is an event held in April 2013 that connected local groups in combating human trafficking. Aided by other student organizations such as Student Government and Rainbow Alliance, the event also raised five hundred dollars in donations.
Upcoming events organized by DSAB include the Race, Class, and Gender symposium on February 24th 2013 and the International Women's Day Event on March 7th 2014.
Students interested in becoming a member of DSAB may pick up applications in 120 Millett Hall or by emailing Lakeysha Catron at lakeysha.catron@wright.edu.