Scholarships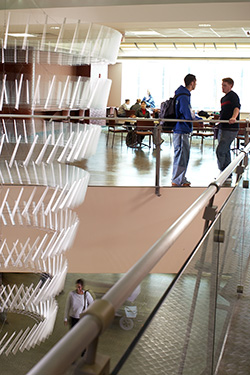 College of Liberal Arts students have multiple opportunities to secure scholarships to ease the path to graduation. Some scholarships are based on merit, some on financial need, and some depend on the student's course of study.
Incoming freshmen should contact RaiderConnect for information about available loans, scholarships, and grants.
In addition to the university-wide scholarships administered through RaiderConnect, the College of Liberal Arts has a number of first-year scholarships for freshmen intending to major in the college.
There are also scholarships designated especially for transfer students.
The college has scholarships designated for continuing students. In addition, all majors in the college have scholarships for continuing majors. See the webpages for each major for more information.
WPAFB Scholarship
Advance Your Career.  Look to the Future.
 
Graduate scholarship opportunities available for WPAFB civilian and military employees.
Automatic scholarship upon accceptance.
$2500/semester for 6 or more credit hours.
For more information, click here.
Masters
Graduate Certificates
For a complete listing of graduate programs in the
College of Liberal Arts at Wright State, visit:
http://liberal-arts.wright.edu/academics/graduate-degrees