Become part of an unforgettable musical Experience with a world-renowned music educator and conductor by applying for the 16th Annual Wright State University Tri-State Honor Band!
2015 Guest Conductor Anthony Maiello
George Mason University
Mr. Maiello's many professional credits include clinician, adjudicator, and guest conductor of All-State, All-State Sectional, Regional, District, All-County, and All-City ensemble
s, with appearances throughout the United States, Canada, Mexico, England, Europe, The Netherlands, and The Bahamas. He conducted musical activities for the Gold Medal Ceremonies at the 1980 Olympics in Lake Placid, New York; the New York State Music Camp & Institute; has served as New York State Music Association adjudicator, as well as a clinician for Yamaha and Warner Bros. Publications, President of the International Association of Jazz Educators (New York State Chapter), and as Musical Director for Music Festivals International. He is an elected member of American Bandmasters Association and ASCAP, and holds membership in National Band Association, College Band Directors National Association, New York State School Music Association, Virginia Music Educators Association, Virginia Jazz Service Organization, The College Music Society, and The American Symphony Orchestra League.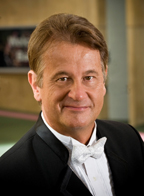 Chair of the Tri-State Honor Band
Dr. David Booth, Director of Bands at Wright State University
Registration is Only for those applicants who have recieved notification of acceptance into the Tri-State Honor Band.
Application process for Tri-State Honor Band
Make sure you complete all four steps!
All applications and recordings must be post-marked on or before Wednesday, December 3, 2014.
Download and print the audition music for your instrument.
All applications and recordings must be post-marked on or before Wednesday, December 3, 2014.
If you filled out a paper application, mail your application and audition recording to:
Dr. David Booth, Chair, WSU Tri-State Honor Band
School of Music
Wright State University
3640 Colonel Glenn Hwy.
Dayton, OH 45435