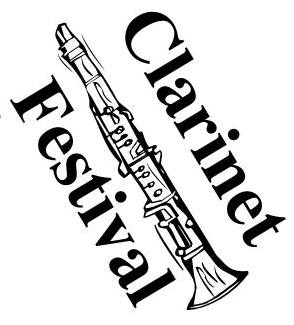 The Wright State University Clarinet Festival brings together clarinetists from all over Ohio and beyond for master-classes, clinics, and to provide a unique performance opportunity for all participating clarinetists to work closely with our special guest clinicians and the WSU Clarinet Studio!
Open to all High School, College, Amateur and Professional Clarinetists (recommended that participants have a minimum 3-4 years experience on clarinet)

HOST:  John Kurokawa
DATE: November 22, 2014

Master Classes and performances by our special guest artist/ensemble, the Akropolis Wind quintet and John Kurokawa, Instructor of Clarinet at Wright State University.

Ensemble Experience in the WSU Clarinet Festival Choir!
Vendors will be on site with instruments to try, and music and supplies to purchase. Are you a vendor and would like to have a display? Fill out the Vendor Application form (PDF).
All participants under the age of 18 must submit a Medical Form (PDF)
Everyone should bring an instrument and participate in the clinics, workshops and festival clarinet choir - auxiliary instruments, such as bass, contra-bass, alto and Eb clarinets are encouraged!!!
All festival events will take place on the campus of Wright State University in the Creative Arts Center. Directions to Wright State
Open to all high school, college, amateur and professional clarinetists (recommended that participants have a minimum 3-4 years experience on clarinet).
Cost of event is $35, which covers:
Registration fee
All masterclasses, recitals and events
Festival t-shirt
NOTE: in order to receive a T-shirt, you must register by November 17, 2014.
Registration and payment is now online. Payment can be made by:
Mastercard
Visa
Discover
webCheck
Other impartant information:
Workshop Presenters
Akropolis Reed Quintet
Described as playing with "imagination, infallible musicality, and huge vitality" (Fanfare Magazine), the Akropolis Reed Quintet is a cutting edge ensemble that performs an innovative, living repertoire with acclaimed precision. Akropolis' dynamic concerts feature modern compositions framed by invigorating arrangements of classical music spanning four centuries. Founded in 2009 and winner of the 2014 Fischoff Gold Medal, Akropolis took Grand Prize at the MTNA and Plowman chamber music competitions consecutively in 2011, and in 2012 they were Runner-up at the Yellow Springs National Chamber Music Competition, Silver Medalist at the Fischoff Competition, and Bronze Medalist at the International Chamber Music Competition held at the New England Conservatory. Championing the next generation of maverick musicians, Akropolis is also winner of the 2015 Fischoff Educator Award.
John Kurokawa
John Kurokawa is the Instructor of Clarinet at Wright State University. In addition to teaching applied clarinet, he teaches courses in woodwind chamber music, woodwind pedagogy, and music education. He performs in the resident faculty wind quintet, the Wright Winds, and the WSU Chamber Orchestra.
Kurokawa currently performs as Principal Clarinetist of the Dayton Philharmonic Orchestra and Cincinnati Chamber Orchestra. He has been a featured soloist with both ensembles, performing the works of Mozart, John Williams, Gerald Finzi, and John Adams. Other positions include Principal Clarinetist of the Lakeside Symphony Orchestra, World Festival Orchestra, and the Frank Simon Band, Cincinnati's Premiere Professional Concert Band. He also performs with the Prestige Clarinet Quartet, which has been a featured ensemble at the Oklahoma Clarinet Symposium and International Clarinet Association Clarinetfest. Kurokawa has published articles in the Triad, presented at the Ohio Music Education Association Conference, and continues to present masterclasses and clinics for colleges, high schools, and youth orchestras across the midwest. Mr. Kurokawa performs exclusively on the Yamaha CSG Clarinet and is a Yamaha Performing Artist.
Kari Dion
Kari Dion received her bachelor's and master's degrees in clarinet performance from the University of Michigan, studying with Cleveland Orchestra clarinetist Dan Gilbert. At the University of Michigan, Kari has participated in the bands and orchestras under the direction of Michael Haithcock and Kenneth Kiesler respectively. Kari was the Eb Clarinetist in the University of Michigan Symphony Band's 2011 tour to China which released a recording of premier band works by the UM composers Kristin Kuster, Bright Sheng and Michael Daugherty under the Block M record label.
Akropolis has sprouted a deep appreciation and curiosity for the administrative, integrative, and collaborative aspects of the arts for Kari. Along with studying clarinet at UM, Kari also received a master's degree in Arts Administration from Eastern Michigan University. In addition to her position as Program Assistant at the Ann Arbor Summer Festival, Kari was a Digital Media Intern at the University Musical Society (UMS) for two years. At UMS Kari operated a "reaction video booth," interviewing audience members during performances such as the world premier of the current staging of Philip Glass's opera Einstein on the Beach. She is fluent in Google AdWords and updated the "UMS Lobby" online.
In 2012 Kari completed a summer-long internship at the Kennedy Center for the Performing Arts in Washington D.C. where she handled projects in digital media and marketing for one of the world's largest arts organizations.
Kari has also spent two of her college summers at the Aspen Music Festival, and has participated in master classes with clarinetists Cary Bell and Stanley Drucker. As an avid clarinet teacher in southeast Michigan, Kari owes all of her musical success to her instructors. Her other clarinet teachers have included Chad Burrow, Ted Oien and Suzy Dennis-Bratton.
Andrew Koeppe
Andrew majored in clarinet at the University of Michigan and studied with Chad Burrow, Deborah Chodacki and Monica Kaenzig. He performed in the University Symphony Band under the direction of Michael Haithcock, and the University Symphony Orchestra and University Opera Theater under the direction of Kenneth Kiesler. Andrew can be heard on two University of Michigan CDs, including interactions with acclaimed soloists Nancy Ambrose King and Adam Unsworth, as well as the premiere of William Bolcom's Symphony for Band. He was the featured clarinet soloist in Bolcom's band orchestration of "Graceful Ghost Rag" on the University of Michigan Symphony Band CD Artifacts.
While studying at the University of Michigan, Andrew performed in clarinet master classes with Stanley Drucker (New York Philharmonic), Carey Bell (San Francisco Symphony), Julia Heinen (Professor, California State University), and Eighth Blackbird. He was also selected to attend the Buffet-Crampon USA Clarinet Academy in Jacksonville, Florida in 2009 where he studied with clarinetists Eugene Mondie, Dan Gilbert, Andre Moisan, and Ixi Chen.
Also in 2009, Andrew played principal clarinet and bass clarinet in a small orchestral ensemble of select University of Michigan students in a weeklong multi-media workshop and final performance of "Ask Your Mama" with composer Laura Carpman, curator Jessye Norman, and conductor George Manahan. This new work later premiered at Carnegie Hall.
Andrew has also performed with the Michigan Youth Orchestra, the University of Michigan All-State Orchestra at Interlochen, and in large and small ensembles at the Michigan Youth Arts Festival.  He teaches clarinet and bass clarinet in Ann Arbor, and performs as a soloist in churches in the area.
Sarah Nowlin
Sarah Nowlin has been Director of Bands at The Summit Country Day School in Cincinnati, Ohio since 2000. She has served as Instructor of Clarinet, and Director of Intermediate Bands at the Interlochen Arts Academy Summer Camp.  Ms. Nowlin has performed with the Dayton Philharmonic and Sorg Opera Company. She was also the Instructor of Clarinet at Transylvania University in Lexington, KY and Stivers School for the Arts in Dayton, OH. Ms. Nowlin has performed extensively with the PRESTIGE CLARINET QUARTET  and she has performed at the Oklahoma Clarinet Symposium 1995, 2006, and 2008, and International Clarinet Association Clarinetfest  2008, 2009, 2011and 2014. She was chosen as a performer/lecturer at the 1998 International Clarinet Association Clarinetfest, lecturing on Augustin Kubizek's, Three Sketches op. 44/2, for clarinet quartet. Ms. Nowlin also teaches private clarinet in the Cincinnati area. She is a former student of Ronald de Kant, David Etheridge, and Raymond Wheeler.
Schedule
| | | |
| --- | --- | --- |
| 8:30 | Registration | Creative Arts Center (CAC) Commons |
| 9:00 | Performance Masterclass with guest artists Kari Dion and Andrew Koeppe | Schuster Hall |
| 10:00 | Festival Clarinet Choir Rehearsal | M152 CAC |
| 10:45 | Visit exhibits | CAC Commons |
| 11:45 | Clinic with guest artists Kari Dion and Andrew Koeppe | M152 CAC |
| 12:15 | Lunch | CAC Commons |
| 1:15 | Festival Clarinet Choir Rehearsal | M152 CAC |
| 2:00 | Hosts Recital featuring Bill Jobert, bassoon; Kathy DeGruchy, oboe; and John Kurokawa, clarinet | Schuster Hall |
| 3:00 | Performance Masterclass with guest artist Sarah Nowlin | Recital Hall |
| 4:00 | Visit exhibits | CAC Commons |
| 4:30 | Festival Ensemble Concert | Schuster Hall |
| 5:30 | Akropolis Concert | Schuster Hall |
Vendors
• Miller Marketing
• Prairie Dawg Press
• McCutcheon Music
• Hauer Music
• Yamaha Musical Instruments
• Weait Music