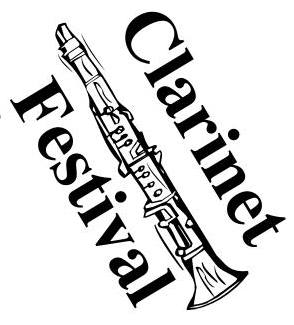 The Wright State University Clarinet Festival brings together clarinetists from all over Ohio and beyond for master-classes, clinics, and to provide a unique performance opportunity for all participating clarinetists to work closely with our special guest clinicians and the WSU Clarinet Studio!
The Festival is geared towards the needs and interests of  High School, College, and Amateur Clarinetists as well as Private Studio Teachers.  (It is recommended that participants have a minimum 3-4 years experience on clarinet.) 
The day will include:
As requested, MORE Master Classes and performances by our special guest artist/ensembles, the Trade Winds Quintet, the Prestige Clarinet Quartet and John Kurokawa, Instructor of Clarinet at Wright State University.
Vendors will be on site with instruments, music and accessories to try. Are you a vendor and would like to have a display? Fill out the Vendor Application form.
All festival events will take place on the campus of Wright State University in the Creative Arts Center. Directions to Wright State
The Hangar, on campus at Wright State, will be open for participants to purchase lunch.
Registration is available online.  The cost of the event is $35, which covers:
Registration fee
All masterclasses, recitals and events
Festival t-shirt
If you are interested in performing on a masterclass, please contact John Kurokawa directly at john.kurokawa@wright.edu
All participants under the age of 18 must submit a Medical Form (PDF)
NOTE: in order to receive a T-shirt, you must register by November 16, 2015.
Workshop Presenters
Trade Winds Quintet
Founded in May 2012, Trade Winds is a woodwind quintet made up of young professional musicians who are committed to outreach and teaching. The musicians of Trade Winds are oboist Ellen Hindson, flutist Christina Hughes, clarinetist Brian Gnojek, bassoonist Midori Samson, and hornist Nicholas Walls. They are inspired by the power music has to build self-confidence and communication skills in young people.
Our mission is to empower individuals to express themselves by providing free music workshops and performances. We also aim to promote the exchange of art and ideas with our fellow human beings around the world.
Partnering with institutions like the Art of Music Foundation, the Barbara Jasinka Rise and Shine Academy, the International School of Kenya and the Nairobi Orchestra, the quintet promoted art, culture, and knowledge exchange during their recent trip to Nairobi, Kenya.
The Prestige Clarinet Quartet
Founded in 1995 at the University of Cincinnati College-Conservatory of Music, this group of four versatile clarinetists is armed with a wide array of exciting repertoire performing recitals and conducting master classes throughout the United States. Each of the quartet's members is active as an orchestral player, solo recitalist, chamber musician, clinician, and music educator. For two consecutive years, the Prestige Quartet was the winner of the WGUC-90.9 FM (Cincinnati, Ohio) Young Artists Program, featuring the ensemble on live radio broadcasts. A winner of the International Clarinet Association's Recording Competition, the quartet's performance of Augustin Kubizek's Three Sketches op. 44/2 is available on the "Music from the ICA" compact disk. The Prestige Clarinet Quartet has been a featured ensemble at the International Clarinet Association ClarinetFest in Columbus, Ohio, Atlanta, Georgia, and Kansas City, Missouri, the University of Oklahoma Clarinet Symposium in Norman, Oklahoma and the Interlochen Arts Academy and Bayview Music Festival in Michigan.
Brian Gnojek
Brian Gnojek is a teacher and freelance clarinetist in the Brooklyn and Manhattan areas. He recently held a position as co-principal and Eb clarinetist of the Civic Orchestra of Chicago, where he has performed under the baton of such distinguished conductors as Riccardo Muti, Esa-Pekka Salonen, and Jaap van Zweden. Brian has performed as a substitute musician with the Kansas City Symphony, New World Symphony, and Wichita Symphony orchestras, and has performed as a solo and chamber artist in the Kansas City and Chicago areas, including a recital as a guest artist at the University of Kansas. In 2010, Mr. Gnojek was selected by unanimous vote as the winner of the Orchestral Audition Competition held by the International Clarinet Association. Brian has taught privately for much of his career, from beginning students to a recent masterclass at Truman State University. In the summer of 2012, Brian spent four weeks in the Philippines teaching music to students in Northern Samar, and at the Philippine High School for the Arts in Los Banos. Brian holds a Bachelor of Music degree in clarinet performance from Florida State University, and a Master of Music degree from the University of Minnesota. His principal teachers are Burt Hara, Frank Kowalsky, and Fred Ormand. An enthusiast of both classical and jazz styles, Brian has studied jazz improvisation with William Kennedy and Eddie Daniels.
Janice L. Minor
Janice L. Minor enjoys an active career as a solo recitalist, chamber musician, orchestral player, clinician, and music educator. She has performed and appeared in a wide variety of venues and festivals throughout the United States and Europe including the John F. Kennedy Center for the Performing Arts, the Rococo Theater in Schwetzingen Germany, the Puccini Theater in Italy, the Interlochen Center for the Arts, the Aspen, Staunton and Music at Penns Woods Music Festivals, as well as the Lucca Music Festival in Italy and the Saarburger Serenaden: International Music Festival in Germany. National and international conference appearances include performances and clinics at the International Clarinet Association/ClarinetFest, the University of Oklahoma Clarinet Symposium, the National Flute Association, the International Double Reed Society Conference The Midwest Clinic: An International Band and Orchestra Conference. Solo appearances with orchestras/wind ensembles include the United States Army Europe Band in Heidelberg, Germany, the Lucca Festival Orchestra in Lucca, Italy, the United States Army Band "Pershing's Own," the Cincinnati Eighteenth Century Ensemble, and the Northwest Symphony Orchestra. As an orchestral player, she has performed with the Cincinnati Symphony Orchestra, Cincinnati Pops, Cincinnati Opera, Richmond Symphony Orchestra, Roanoke Symphony Orchestra, Opera Roanoke and performed on soundtracks for The Discovery Channel and National Geographic. 
A native of Long Island, New York, Dr. Minor began her formal clarinet studies attending the Juilliard School of Music Preparatory Division. She earned a Bachelor of Fine Arts degree from the State University of New York-Purchase College where she studied with Ben Armato of the Metropolitan Opera Orchestra. She graduated from Northwestern University with a double Master of Music degree, receiving high honors, Pi Kappa Lambda, in music performance and music education, where she studied with Clark Brody and Robert Marcellus. Dr. Minor worked with Chicago Symphony Orchestra clarinetists, Larry Combs and John Bruce Yeh, while earning an Artist Diploma from DePaul University. She was awarded the teaching assistantship at the University of Cincinnati College-Conservatory of Music where she earned a Doctor of Musical Arts degree studying with Ronald de Kant.
Dedicated to her role as artist-teacher, Dr. Minor is a passionate educator who is frequently invited to present master classes and clinics throughout the country and abroad. She held previous teaching positions as clarinet professor at James Madison University in Harrisonburg, Virginia. the Saarburger Serenaden: International Music Festival and School in Saarburg, Germany and the University of Cincinnati College-Conservatory of Music, as well as instrumental music director in District 64 Park Ridge/Niles, Illinois and the GEMS World Academy-Chicago.
Janice L. Minor is a Buffet Group U.S.A. Performing Artist/Clinician performing exclusively on Buffet Crampon clarinets and music reviewer for The Clarinet: the official journal of the International Clarinet Association.  Her recently released CD "The Recital Clarinetist" with pianist, Paulo Steinberg  is available through Summit Records, Amazon, iTunes, and several national and international music distributors. 
Anthony Costa
Anthony Costa is Assistant Professor of Clarinet at the University Park campus of Penn State University. In demand as an orchestral clarinetist, Costa has served as utility clarinetist/bass clarinetist with the Dayton Philharmonic Orchestra and Dayton Opera Orchestra since 1999 and is an associate musician with the Columbus (OH) Symphony Orchestra. Additionally, he has performed with the Cincinnati Chamber Orchestra, Akron Symphony Orchestra, Canton Symphony Orchestra, Lancaster (OH) Festival Orchestra, Erie Chamber Orchestra, Wheeling (WVA) Symphony Orchestra and the Music at Penn's Woods Festival Orchestra. Costa is a devoted chamber musician and has performed across the United States as a member of The Prestige Clarinet Quartet, The Pennsylvania Quintet, The PC2 Trio and the Razbia Ensemble.  He has been featured as a soloist and chamber musician at the 2007 International Double Reed Society conference, the International Clarinet Association's ClarinetFest (in 1998, 2006 and 2008) and the Oklahoma Clarinet Symposium  (in 2005 and 2008). A champion of contemporary music, Costa has collaborated with such renowned composers as John Corigliano, Gunther Schuller, John Harbison and Osvaldo Golijov. With the newly formed Chihara Trio (Timothy Deighton, viola, and Enrico Elisi, piano), Costa will be presenting newly commissioned works by several composers this season (including Paul Chihara, from whom the trio takes its name), culminating in a recital at Carnegie Hall's Weill Recital Hall in March 2010. Costa attended the University of Cincinnati College-Conservatory of Music, Temple University in Philadelphia, PA and The Ohio State University.  His teachers have included Carmine Campione, Anthony Gigliotti, Ronald Auffman and James Pyne.
Sarah Nowlin
Sarah Nowlin is Director of Instrumental Ensembles at The Summit Country Day School in Cincinnati, Ohio and is Adjunct Instructor of Clarinet at Xavier University.  She dedicates her summers to teaching clarinet and chamber music at Interlochen Arts Camp. Previously, Ms. Nowlin was the Instructor of Clarinet at Transylvania University in Lexington, KY and Instructor of Clarinet at Stivers School for the Arts in Dayton, OH.  Ms. Nowlin is an active performer as a section clarinetist with the Dayton Philharmonic and a founding member of the award winning Prestige Clarinet Quartet.  She has also performed with the Richmond Symphony and Sorg Opera Company.  Her research on the music of Antonin Kubizek has given her the opportunity to perform at the University of Oklahoma Clarinet Symposium, and perform and lecture at the International Clarinet Festival.  She has toured the United States, presenting clarinet/chamber music workshops, clinics and master classes.  In addition to her workshops, Ms. Nowlin maintains a large private clarinet studio in the Cincinnati area. Ms. Nowlin can attribute her early clarinet training to listening to clarinet CD's and trying to emulate many of the great clarinet masters.  Eventually, she followed a more traditional approach, as a student of Ronald de Kant, David Etheridge, Ron Aufmann and Raymond Wheeler. Ms. Nowlin currently resides in Lebanon, OH, where she enjoys creating functional pottery, kayaking, home improvement projects and playing games on her iPod.
John Kurokawa
John Kurokawa is the Instructor of Clarinet at Wright State University. In addition to teaching applied clarinet, he teaches courses in woodwind chamber music, woodwind pedagogy, and music education. He performs in the resident faculty wind quintet, the Wright Winds, and the WSU Chamber Orchestra.
Kurokawa currently performs as Principal Clarinetist of the Dayton Philharmonic Orchestra and Cincinnati Chamber Orchestra. He has been a featured soloist with both ensembles, performing the works of Mozart, John Williams, Gerald Finzi, and John Adams. Other positions include Principal Clarinetist of the Lakeside Symphony Orchestra, World Festival Orchestra, and the Frank Simon Band, Cincinnati's Premiere Professional Concert Band. He also performs with the Prestige Clarinet Quartet, which has been a featured ensemble at the Oklahoma Clarinet Symposium and International Clarinet Association Clarinetfest. Kurokawa has published articles in the Triad, presented at the Ohio Music Education Association Conference, and continues to present masterclasses and clinics for colleges, high schools, and youth orchestras across the midwest.
Mr. Kurokawa performs exclusively on the Yamaha CSG Clarinet and is a Yamaha Performing Artist.
Schedule
8:30 – 8:50 am              Registration                                                                                   Commons
9:00 – 9:30 am              Donald Sinta Quartet Recital (high school clarinets)                          Schuster Hall
9:00 – 10:00 am            Masterclass with Prestige Clarinet Quartet (adult clarinets)               M252
9:30 – 10:00 am            Trade Winds Quintet; Music with Purpose (high school clarinets)    Recital Hall
10:00-10:30 am            Vendor Time                                                                                    Commons
10:30-11:30 am             Masterclass with Brian Gnojek (high school clarinets)                       M162
                                       Masterclass with Wallis Vore (adult clarinets)                                   M344
11:30-12:00pm              WSU Faculty Recital                                                                      Schuster Hall
Noon – 1:00                   Masterclass with Brian Gnojek (adult clarinets)                                M344
                                       Masterclass with John Kurokawa (high school clarinets)                    M162              
1:15 – 2:15 pm              Lunch                                                                                              The Hanger
2:30-3:30 pm                 Alexander Technique                                                                      M162              
3:30  - 4:00 pm              Vendor Time                                                                                    Commons
4:00 – 5:00 pm              Oboe, Clarinet, Bassoon Recital                                                     Recital Hall
5:30 – 6:30 pm              Artist Series Concert                                                                        Schuster Hall